The Takeaway
What a Merit-Based Immigration System Would Really Look Like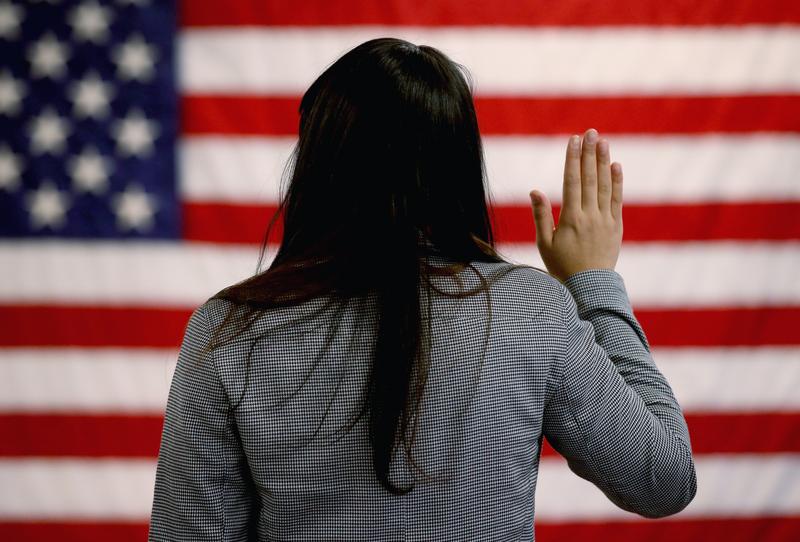 Click on the 'Listen' button above to hear this segment. 
In his speech before Congress Tuesday night, President Trump briefly left American shores and looked to Canada and Australia as models for policy on immigration reform, which lawmakers have been unable to achieve in recent decades.
"Nations around the world, like Canada, Australia and many others, have a merit-based immigration system," President Trump said.
The "merit-based" approach has been considered before, when a bipartisan group of senators known as the "Gang of 8" came close to achieving immigration reform in 2013. The system favors highly skilled and financially independent immigrants over those with close family ties. 
"Switching away from this current system of lower-skilled immigration, and instead adopting a merit-based system, we will have so many more benefits," President Trump told Congress. "It will save countless dollars, raise workers' wages and help struggling families, including immigrant families, enter the middle class. And they will do it quickly, and they will be very, very happy, indeed."
So the president is promising happiness, but how would a system like this work in the United States? Could it work?
Melissa Babel says Canada may be able to offer some advice — they've had a merit-based system in place for decades. She's is a certified immigration law specialist with the Law Society of Upper Canada and senior manager at KPMG Law in Toronto, Canada. For additional analysis we turn to Stephen Yale-Loehr, a professor of immigration law practice at Cornell Law School.