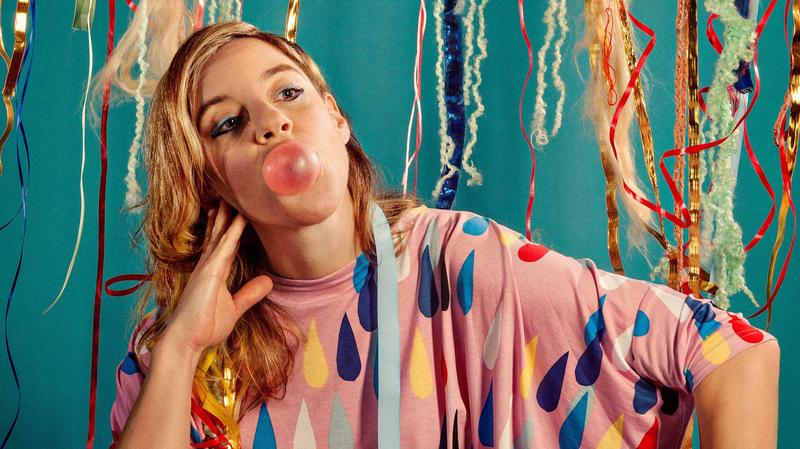 With Memorial Day coming up, it's time to break out the coolers, the lawn chairs, and the boomboxes (iPod docks?). We're thinking summer. And every summer has those songs that just won't leave you alone. 
Recently, writer Rich Juzwiak put the call out on Gawker: What will your summer jams be? He even received a few non-smarmy responses. So he joins John Schaefer in the studio to talk through a few songs that are likely to be everywhere in the summer of 2014.
Here are some of the responses to Rich Juzwiak's crowd-sourced summer playlist:
Tink feat. Jeremih, "Don't Tell Nobody"
I want to drive right home the fact that slow jams can be summer jams, too – especially ones that are as beat-heavy as this. When I think of my favorite summer jams, I think of the hip-hop remix of Jodeci's "Come & Talk To Me," and Mariah Carey's "We Belong Together." Tink, a 19-year-old out of Chicago, is extremely complex with her flow here – the verse structure changes basically every four bars, and the effect is even more impressive (to me at least) than something like Beyonce's "Drunk in Love." Plus this is real melodrama.

 
Shift K3Y, "Touch"
Straight up UK garage revivalism. So happy and breezy, it would be painfully cheesy if it weren't so infectious.

 
Ariana Grande feat. Iggy Azalea, "Problem"
This to me sounds like a combination of Jennifer Lopez's "Get Right" and Macklemore and Ryan Lewis's "Thrift Shop" without the worst parts of those songs: the vocals. Ariana does her breathless fast singing thing to great effect here, and Iggy Azalea is basically poised to rule the pop charts ("Fancy" may end up being the actual song of summer). The "Head in the clouds, got no weight on my shoulders" line describes a summer attitude very succinctly.

 
Disclosure feat. Sam Smith, "Latch"
This song is almost two years old. It was a No. 11 hit in England, but only now is it catching on here. I love a story like that. I love how underused the shuffle beat is because when a pop track employs it to such effect, it's stunning. This is just gorgeous.

 
Royksopp and Robyn, "Do It Again"
A straight up dancefloor filler. Very much a commercial EDM track with better rendered textures; meaty; Unpretentious and straightforward: "Wait for it, wait for the buildup," as the song is building up.

 
tUnE-yArDs, "Water Fountain"
Clapping reminds me of the spate of tracks using the Diwali Riddim (Wayne Wonder's "No Holding Back," Sean Paul's "Get Busy," Rihanna's "Pon De Replay," Lumidee's "Never Leave You"), but whiter. Similar in vibe to something like "Iko Iko," or a playground chant, but Merrill Garbus, who is tUnE-yArDs, told The Guardian that it's about "the disintegration of society and the rotting of American cities", as well as touching on Haiti's economic issues, such as rice importation.