The Takeaway
What Trump Could Mean for the Israeli-Palestinian Conflict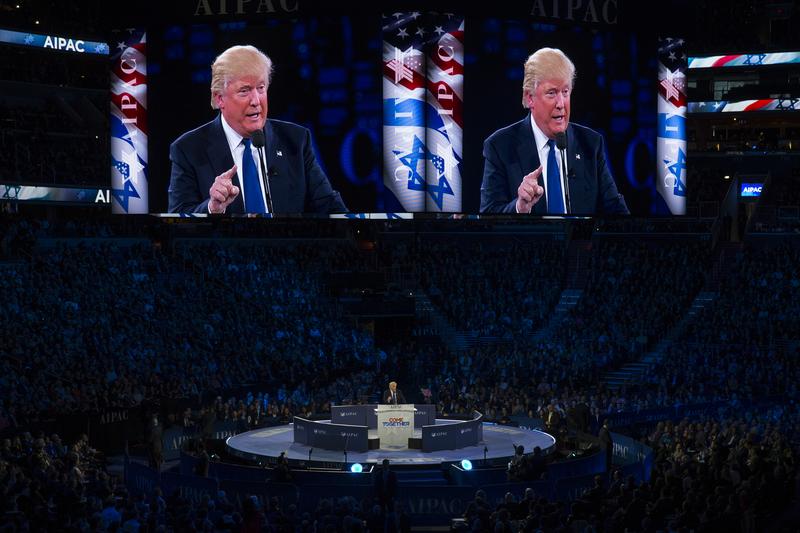 Click on the 'Listen' button above to hear this segment. 
President-elect Donald Trump recently told The Wall Street Journal that he is keen to create a peace agreement between the Israelis and Palestinians, but as a presidential candidate he promised to change years of longstanding U.S. policy towards Israel.
Trump's team talked about recognizing Jerusalem as the undivided capital of Israel and supporting the building and expansion of Israeli settlements in occupied territory — something that previous U.S. administrations have consistently opposed since 1967. Jewish settlements have long been considered a serious obstacle to any lasting peace in the Arab-Israeli conflict.
While nobody knows the exact approach the next administration will take, if it does follow through on Trump's campaign promises, what could that mean for the ongoing Israeli-Palestinian struggle? Right-wing politicians in Israel celebrated Trump's election win and some have even suggested that it should lead to the end of a two-state solution to the conflict.
Meanwhile, in an op-ed in The New York Times this week, former President Jimmy Carter urged the current Obama Administration to act quickly to "grant American diplomatic recognition to the state of Palestine," as a way to bring an end to the conflict, "based on two states, living side by side in peace."
Daniel Levy, who served as a peace negotiator under Israeli Prime Ministers Ehud Barak and Yitzhak Rabin, discusses the likely implications of Trump's presidency in the region. Levy is currently president of the U.S. / Middle East Project.