What 'Voucherizing' Government Might Look Like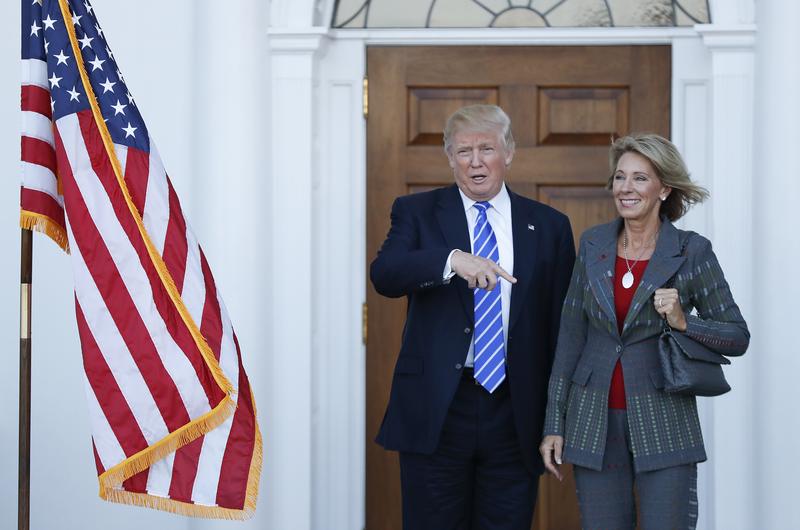 President-elect Donald Trump's pick for education secretary is a committed proponent of school vouchers. Meanwhile, House Speaker Paul Ryan's long-held wish to create something like a voucher system for Medicare looks closer to reality with Republicans dominating both chambers.
The Atlantic's Derek Thompson (@DKThomp) discusses what it all means with Here & Now's Meghna Chakrabarti.
Copyright 2016 NPR. To see more, visit http://www.npr.org/.