The Takeaway
What Trump's Inaugural Address Can Teach Us About His Vision for America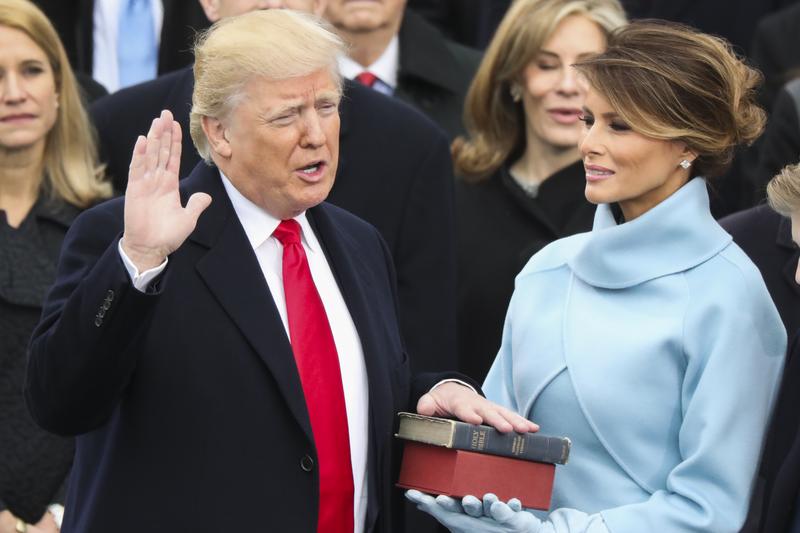 "From this day forward it's going to be only America first, America first," President Donald J. Trump told the nation during his inaugural address on Friday. 
President Trump takes office amid serious questions about his vision of the U.S. role in the world. He enters the White House with low approval ratings that are currently hovering around 40 percent. But President Trump told American workers and families that the love of country is a binding force.
"A new national pride will stir our souls, lift our sights, and heal our divisions," the president said. "It's time to remember that old wisdom our soldiers will never forget — that whether we are black or brown or white, we all bleed the same red blood of patriots." 
What can we expect next from the 45th president? Here, Takeaway Washington Correspondent Todd Zwillich analyzes President Trump's inaugural address, along with Carolyn Ryan, senior editor for politics at The New York Times, and Glenn Coffee, a member of the Oklahoma State Senate from 1999-2011, and former Oklahoma secretary of state from 2011-2013.