What Should You Do if You Witness a Bias Attack?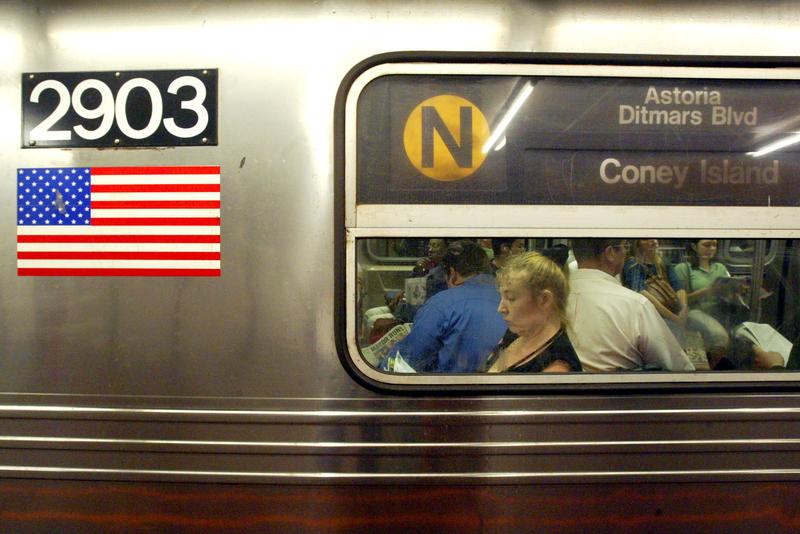 Editor's note: Police say Yasmin Seweid, the woman who claimed she was harassed by three men on a Manhattan subway for being Muslim, fabricated her story. She has since been arrested on charges of obstructing governmental administration and filing a false report of an incident.
Authorities say hate crimes and bias attacks have shot up across the country and in New York since the election, prompting debates about how bystanders should respond. On Sunday, Senator Kirsten Gillibrand said it's "disgraceful" that no one came to the aid of Yasmin Seweid, a young Muslim woman who says she was attacked by three men in the subway as they shouted anti-Muslim slurs. So what should you do if you witness a bias attack? We turned to experts.
Should straphangers have simply shouted down those guys on the subway?
Not necessarily. They could've turned to the victim and said, "Hey, how can I help?" [as this Buzzfeed video demonstrates]. Show that you're on the victim's side, that they're not isolated anymore. Alternately, maybe you DO engage with the attackers, but instead of being aggressive, consider using tact, persuasion, even a sense of humor.
Wait. As in jokes? 
More like charm. Self-defense instructor Elena Waldman runs Artemis Defense and recently witnessed a very large man harassing a woman on the 7 train. She physically inserted herself between the two.
"And then he pushed up against me, and I turned around like 'What's goin' on, man? We're cool right? We're cool. Because you're a gentleman, I'm a gentleman,' she laughed. "Because it left a place for his ego to go."
So the point is you shouldn't just humiliate an attacker?
Sometimes it's more important to de-escalate the situation than try to 'win.' 
Are there risks to getting involved?
Potentially. The attacker could be mentally unstable or violent.
"People are rightly concerned about their own safety," said Lauren R. Taylor, who runs Defend Yourself in Washington, DC and has taught more than 20,000 people over the years. "And that always has to be the first thing that you keep in mind when you're thinking about intervening. People are afraid how they'll look. Whether they'll be embarrassed, whether they'll be humiliated. Whether they'll be wrong in their reading of the situation."
I want to be prepared. What's my next step?
Attend a bystander intervention training, and if you can't find any, demand one from your elected officials. Queens Councilman Jimmy Van Bramer said nearly 250 people have expressed interest in a December 14 workshop in Sunnyside on self-defense, de-escalation and bystander (or 'upstander') tactics. Waldman also has a training coming up in Jackson Heights. And this page lists several workshops across Manhattan.
Taylor in DC said she's "getting a much bigger call for bystander intervention skills, mostly from white people who want to do the right thing."