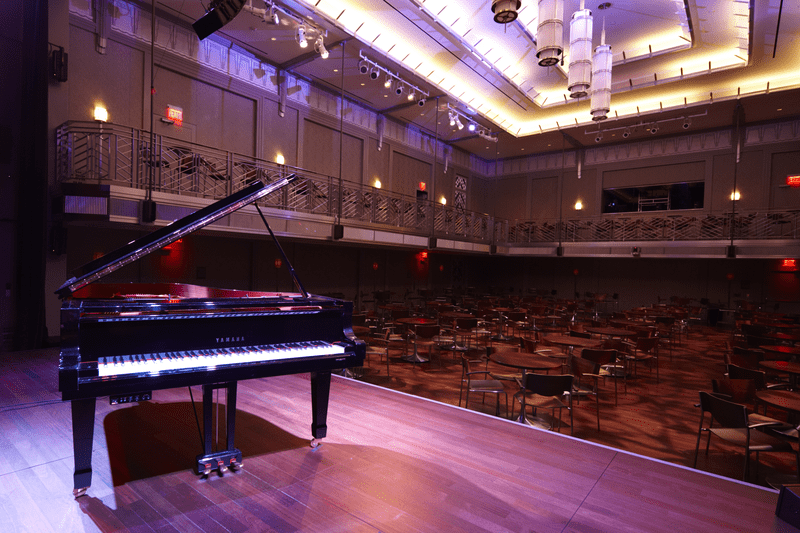 From New York City to Ganei Tikva, Israel - No matter where you are, you can be sure there will be great music. Here are our weekend picks.
Jim Caruso and Friends at The Allen Room - Broadway's Jim Caruso hosts a night of music and dance at The Allen Room. In his weekly open night, Mr. Caruso invites stars to relax and pay tribute to the Golden Era of Hollywood. Friday night's all-star lineup includes, Jane Monheit, Billy Stritch, Marilyn Maye, Christina Bianco and Jeffry Denman.
Shirley Jones at The Carlyle - Uptown at Café Carlyle, singer and actress Shirley Jones takes center stage Friday and Saturday. It will be a night of stories and classics from the American musical theater.
Newport Jazz Festival: 60th Anniversary – Anat Cohen leads a star-studded celebration of The Newport Jazz Festival 60th Anniversary, at the Jazz Standard. Joining her is vocalist Karrin Allyson, trumpeter Randy Brecker, guitarist Mark Whitfield, pianist Peter Martin, bassist Ben Allison and drummer Clarence Penn. This promises to be a great night.
Sathcmo at The Waldorf - In the mood for a night of theater? Satchmo at The Waldorf is a new work from playwright Terry Teachout, focusing on the life and music of Louis Armstrong. Declared "an extraordinary production", by Theatermania, the show runs Friday and Saturday night at Westside Theater Upstairs.
Champian Fulton - This great young singer and pianist, brings her quartet to The Garage in the West Village - this Saturday.
John Pizzarelli - Host of Radio Deluxe, will be performing a free concert at the University of North Florida in Jacksonville with his quartet Friday night.
Michael Feinstein -  Brings his show Gershwins and Me to the MaCallum Theatre in Palm Desert, CA Friday and Saturday. On Sunday the show moves to UA Centennial Hall in Tuscon, AZ.
Cyrille Aimee and Diego Figueiredo - Bringing their long-standing duo show to JAS Café at The Little Nell in Aspen, CO.
The Tierney Sutton Band - Is in Kansas City Friday night at the Folly Theater.
Nellie McKay - "A mixture of Mildred Bailey, Billie Holiday and Doris Day, paradoxically sophisticated and girlish," according to Stephen Holden of the New York Times. You can catch her at the legendary Deerhead Inn in Delaware Water Gap, PA on Saturday.
Sergio Mendez and Brazil 2014 - Performing Bossa Nova and Samba with a twist at Dimitriou's Jazz Alley in Seattle, WA all weekend.
Catherine Russell - Last but not least, keep an eye out for a great performer this weekend! She's performing with the New Orleans Function Band in Ganei Tikva, Israel on Saturday night.