SchoolBook
What to Make of Rise in Test Scores? Top Ed Leaders Differ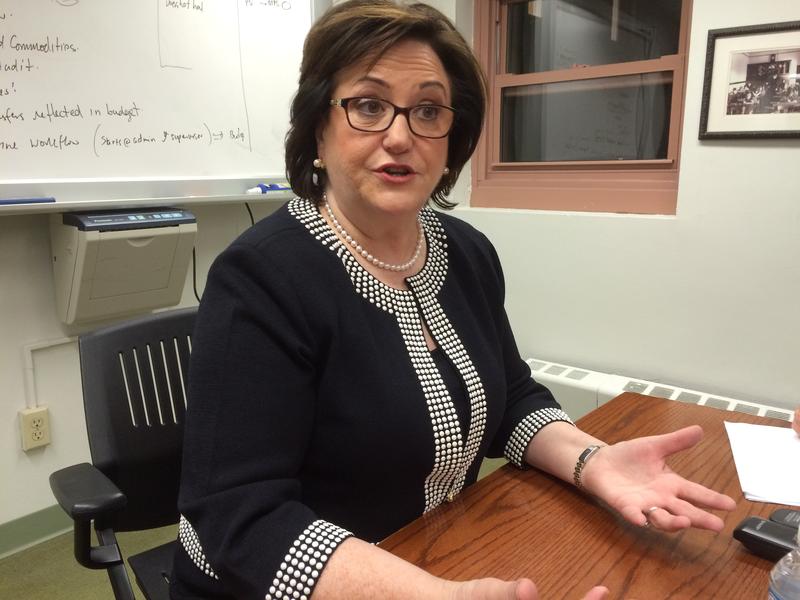 How confident should New York parents, students and school staffers feel about the progress on this year's third through eighth grade math and reading tests? Even the state education commissioner and regents chancellor were drawing slightly different conclusions at a forum on testing sponsored by the publication City and State.
In the interest of full disclosure, I moderated the Wednesday morning discussion with the two education leaders and three other panel members. You can listen to City and State's podcast of it here through iTunes.
Questions have been raised ever since the scores were released a few weeks ago, showing almost 38 percent of students proficient on the English Language Arts tests, a change of 6.6 percentage points since last year. In math, the proficiency rate rose by just one point to 39.1 percent. New York City's gains were a little bigger.
But once again, about 20 percent statewide refused to take the tests (though that number was much smaller in New York City). The tests themselves were a little shorter, the scoring system was different and students could take as long as they wanted because the tests weren't timed.
Commissioner MaryEllen Elia said the state had been upfront about those changes all along. But she also stated, "I do not believe that that negates the fact that there was some growth in the test scores."
She cited the fact that 900,000 students did take the tests, which were reviewed by teachers to ensure they matched the same standards as last year. She also noted that last year's third graders posted higher scores when they took the 2016 tests in fourth grade.
Regents Chancellor Betty Rosa, however, appeared more cautious. By repeatedly referring to the changes this year, in advance of releasing the scores, she said, "we really didn't want people taking a victory lap."
She also said the state was still breaking down the impact of the different variables.
Rosa, who took over as chancellor in the spring, caused a kerfuffle when she said in March she wouldn't want her own child to take the tests. On Wednesday, she reiterated that it's "ludicrous" and "abusive" for English Language Learners to take tests after they've only been in the country for more than a year, and that the tests are also unfair for many students with special needs.
"I have no issue with children taking tests that demonstrate, not so much for accountability, but that demonstrate and inform instruction," she explained. "That is my focus."
Both Rosa and Elia said they were working to improve the state's standards, and the annual assessments, so parents and teachers feel more confident about them. Task forces are due to report back soon with suggestions that can be approved in the late fall.
The panel included Victor Valentine, a senior director at the New York Urban League, who said tests are useful in signaling achievement gaps. When asked if the state should disclose more information when releasing test scores, about how charter schools — and public schools with wealthy PTA's — may have more resources than other schools, he emphatically answered "yes."
"I do believe that we need to have transparency so that we can adequately examine where resources, funds are going."
The call for greater transparency came this week from Journal News columnist Gary Stern.
The other panel members were Scott Sargrad, managing director of education for the Center for American Progress, which supports efforts to improve standards and tests; and a teacher from Hudson High School of Learning Technologies, Suraj Gopal, who took part in a review of the state standards.