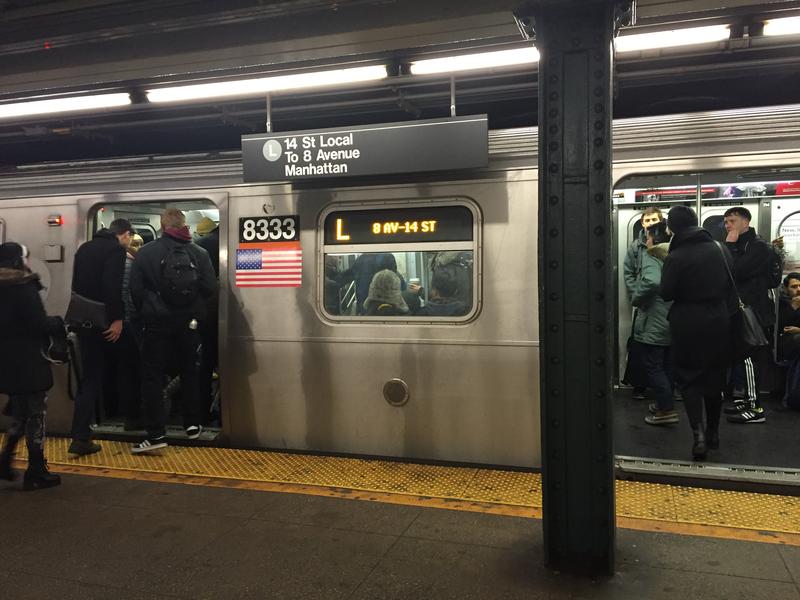 In the aftermath of Sandy, the MTA has been repairing subway tunnels under the East River — replacing tracks, signals, electrical components and other pieces of equipment that were fatally damaged when they were flooded in salt water.
Remember that 13 month closure of the R train? The MTA says those repairs must be made to the L train tunnel, too. But word about that long-term closure leaked well before the agency made contingency plans and began community outreach. So a group called the L Train Coalition called their own meeting, and they weren't happy.
"We're going to kill our community if we allow this to happen," said Elaine Brodsky of the Greenpoint Chamber of Commerce.
"This is a tragedy in the making," said Assemblyman Joe Lentol.
"You will devastate the community," said Bushwick resident Thomas Dodd.
(Meanwhile, the real estate community is watching very closely.)
That might sound a little dramatic. But unlike the R train, the L is the only game in town for many parts of North Brooklyn.
"There's no duplication, there's no other parallel line we could take," said Taylor Erkkinen of The Brooklyn Kitchen. "The walk to the J/M/Z station is pretty significant, in some cases."
The MTA sent community liaison Andrew Inglesby to the meeting to listen to concerns. He quickly became a piñata.
Does the MTA have a timetable for the work? Could he say if it would it be weekends only, or a long-term outage? Could he say when the public would have that information?
His response: "Not at this time."
At that, Felice Kirby, one of the founders of the L Train Coalition, politely showed Ingelsby the door.
"We're not getting any answers, we're not getting any solid information," she said. "I don't think it's personal, I'm sure this gentleman is doing an excellent job of not telling us anything they don't want us to know."
A spokesman for the MTA, John McKay, said, "The MTA is looking for the best ways to mitigate the service disruptions and customer inconvenience that will result from this critical repair work. As we have made clear both prior to and at the meeting, we are committed to maintaining a dialogue with the affected communities as we analyze the options. As the process moves forward, we will continue to listen to ideas from our riders, local businesses and elected officials."