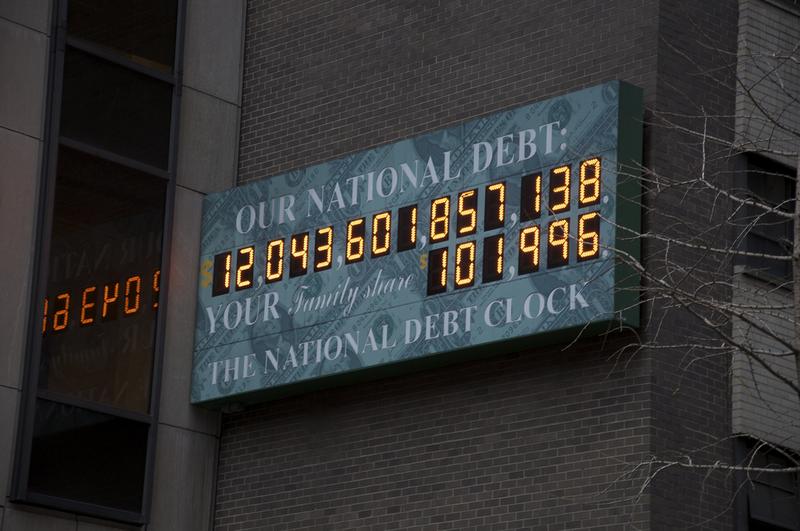 The federal government could default on its debt if it does not increase the amount of money it can borrow by October 17. 
This week on Money Talking, WNYC contributors Joe Nocera of the New York Times and Rana Foroohar of Time magazine examine what will happen to the U.S. economy and Wall Street if Washington doesn't raise the debt ceiling.
Some members of the financial sector already have the pre-default jitters. Fidelity, the nation's largest money market fund manager, has sold all of its short-term U.S. government debt.
As the United States struggles over the issue, domestic and foreign investors are closely watching and making decisions that could affect the nation's economy for years to come.