Is this Town Big Enough for (Affordable) Housing AND Industry?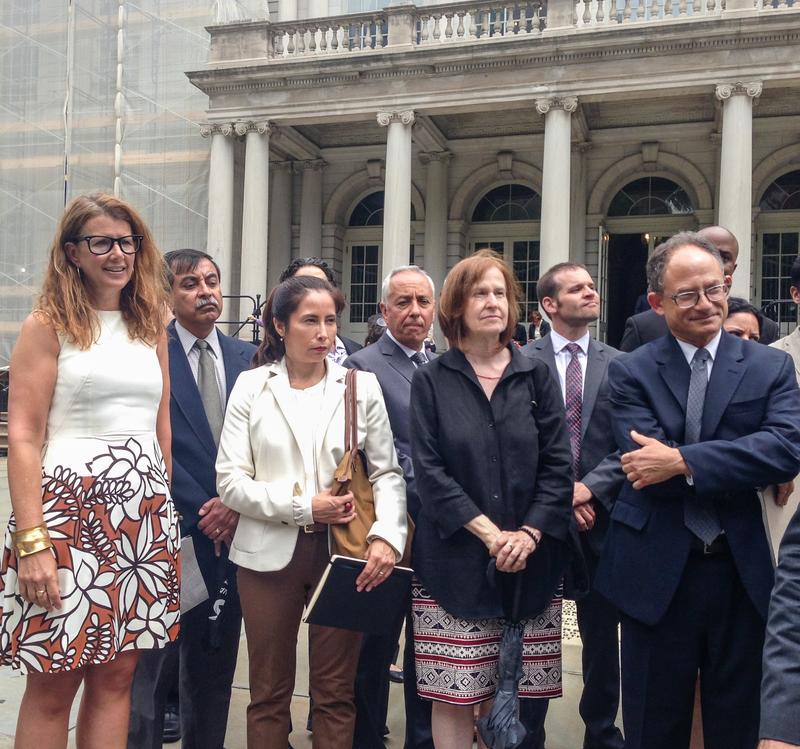 Affordable housing advocates joined some members of the New York City Council in asking Mayor Bill de Blasio to revitalize the city's commitment to manufacturing and industrial space.
"It's the quality job zoning. We've lost millions of square feet of it under [former Mayor Michael] Bloomberg, because he sort of assumed that it was manifest destiny that all land that wants to become high-end residential," said Benjamin Dulchin, executive director of the Association for Neighborhood and Housing Development.
Since the Mayor's Office of Industrial and Manufacturing Businesses was created in the mid-2000's, Dulchin says it's lost ground.
The office created Industrial Business Zones or IBZs that protected the supply of industrial space.
But since that time, funding for these zones has dwindled, from a high of $3.9 million in fiscal year 2006, down to the $578,000 that was allocated in de Blasio's preliminary budget. 
"We can't just develop away our manufacturing and industrial zones," said Dan Garodnick, chair of the city council economic development committee. He said the zones need to be better protected from the encroachment of retail or residential space.  
The committee heard a resolution that would create a city-run entity that would be tasked with ensuring the growth and support of the city's manufacturing and industrial sector.
In an emailed statement, New York City Economic Development Corporation (NYCEDC) President Kyle Kymball defended the Administration's approach to protecting industry.
"We've taken a comprehensive look at ways we can support this sector, talking to dozens of stakeholders and hundreds of businesses to better understand the challenges they face and how we can help them grow and thrive," he said.
He added that the de Blasio administration knows it needs to "achieve a balance between preserving highly-utilized industrial property and realizing the goals of the [affordable] housing plan, and this will include exploring areas where innovative industrial uses and residential buildings can co-exist."