Whatever Happened to Mark Zuckberg's $100 Million Gift to Newark's Schools?
Friday, May 16, 2014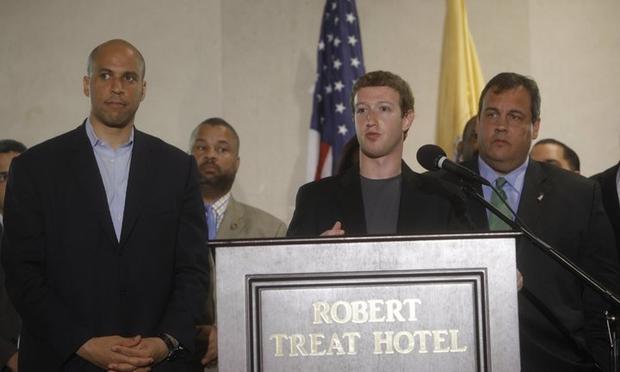 (Cory Booker/Facebook)
In 2010, Facebook founder Mark Zuckerberg appeared on Oprah's couch with Newark Mayor Cory Booker and New Jersey Gov. Chris Christie to announce a $100 million matching grant for Newark's troubled school district. At the time of the announcement, Booker promised to transform the face of urban school reform.
Four years later, Booker has departed Newark for Washington, Christie is gearing up for a likely presidential run and the Newark community has turned against the reform effort led by state-appointed superintendent Cami Anderson.
The city's testing results have barely budged and Newark's new mayor, Ras Baraka, rode to office on a campaign largely built around the opposition of Booker and Anderson's reform plan.
So, whatever happened to all of that "Facebook money?" And what does Baraka's anti-reform stance mean for the future of Newark's school?
"It just takes a very long time and a lot of work," says Dale Russakoff, who wrote an article on Newark's schools for The New Yorker. "There's also all of the problems of poverty, violence and public health issues that Newark lives, and the kids live, with everyday."
More in:
Joseph Capriglione works in the WNYC newsroom as an Associate Producer for New Jersey Public Radio.