What Does West Virginia Have to Do to Get Your Attention?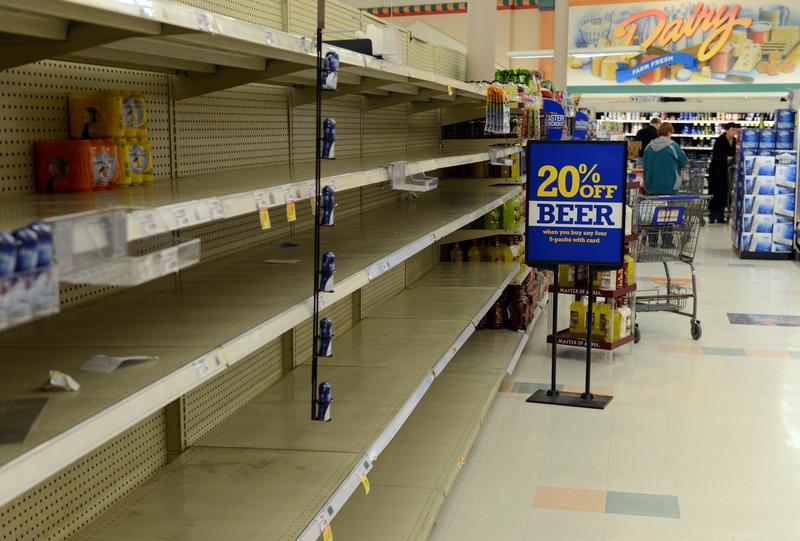 "Time for some traffic problems in Fort Lee." What a story. I was hooked, and I devoured updates as they trickled out on social media last Thursday.

That's how I noticed a small mention that my hometown in West Virginia had lost its drinking water.
There was a leak of a coal processing chemical. It was stored right by a river, just above a water processing plant. Tap water was declared unsafe for hundreds of thousands of people, including my parents.
No water? Why hadn't I heard about this?
I called my mom.
She made a joke about having to brush her teeth with Gatorade. But she didn't have clear answers to the questions I lobbed at her. What does this leaked chemical do? How long until the tap water is safe? She said they were told to wait for updates, and at least you could flush the toilet.
In the days that followed, the firepower of hundreds of journalists focused on Bridgegate and its political implications.
Meanwhile, my mom sent reports of securing flats of bottled water from Sam's Club. My dad used some of it to wet washcloths and popped them into the microwave for a warm bath.
There were some national headlines about the crisis in West Virginia. A lot of the focus was on the cozy relationship between the coal industry and state politicians. For color, there was also the occasional quote with bad grammar.
Like all places, West Virginia has its idiosyncrasies, but the affected areas are a typical suburban community with hospitals and schools, local businesses and chain restaurants.
Still, as the days passed, social media posts from West Virginia started to sound like a post-apocalyptic twilight zone. Instead of the usual kid pictures and funny videos, friends from home swapped alerts about where the National Guard was distributing water, and news of shuttered businesses, closed schools and canceled surgeries at hospitals. There were also how-to instructions for flushing out home water heaters.
And palpable outrage. People asking, how could this happen?
In both New Jersey and West Virginia, there is the shock of the most basic functions of everyday life being totally disrupted.
In New Jersey, the emails include a smoking gun. It was no accident.
In West Virginia, there is no clear foil yet. The chemical company deserves scrutiny. So do the decades of lax enforcement, the absent federal standards, and the idea that you can take drinking water for granted.
But for a moment, think about turning on your faucet, and being told the water coming out might be poisonous. Think about learning that little is known about a leaked chemical's long-term effects on humans.
The do-not-drink orders are starting to lift in West Virginia. Think what it would take for you to feel safe using that water.
And instead of dismissing West Virginia as an anachronism, let's think more about what it will take to stop this from happening again.