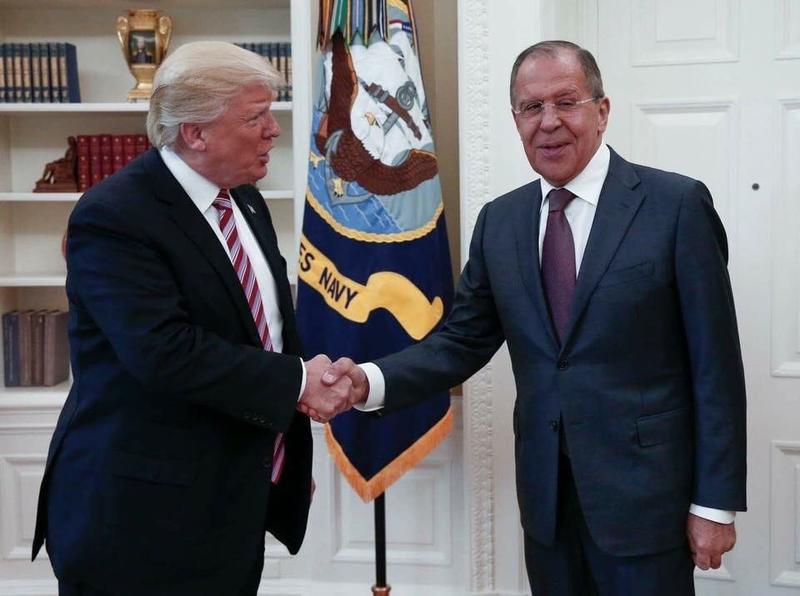 On Monday, the Washington Post broke the story that President Donald Trump shared highly classified information with Russia's foreign minister and ambassador during a meeting at the White House last week. 
According to the Post, officials said that the information the president shared "had been provided by a U.S. partner through an intelligence-sharing arrangement considered so sensitive that details have been withheld from allies and tightly restricted even within the U.S. government."
Further, the Post reported, "the partner had not given the United States permission to share the material with Russia, and officials said Trump's decision to do so endangers cooperation from an ally that has access to the inner workings of the Islamic State. After Trump's meeting, senior White House officials took steps to contain the damage, placing calls to the CIA and the National Security Agency."
This morning, the president tweeted the following: 
"As President I wanted to share with Russia (at an openly scheduled W.H. meeting) which I have the absolute right to do, facts pertaining to terrorism and airline flight safety. Humanitarian reasons, plus I want Russia to greatly step up their fight against ISIS & terrorism."
Also today, U.S. National Security Adviser H.R. McMaster held a White House press briefing to discuss what transpired during President Trump's meeting. McMaster maintained that "what the president shared was wholly appropriate." 
To learn more about the unfolding story, The Takeaway turns to four experts.