What The City Council Can Do to Fix Controversial 421a Tax Benefit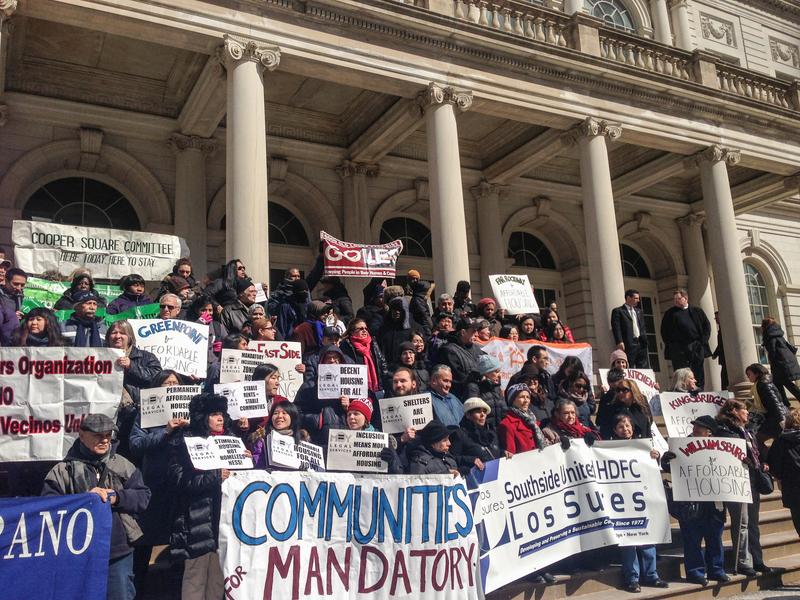 The New York City Council is weighing what it could do to fix a controversial tax exemption program that expires in less than a month.
"Either we fix the 421-a developers' tax break, remaking it into a true affordable housing program that meets the affordable housing needs of local New Yorkers... or we end it," said Benjamin Dulchin, executive director of ANHD, the Association for Neighborhood and Housing Development.
The 421-a tax abatement gives developers incentives to build affordable housing by offering real estate developers tax breaks which can last decades. The program is credited with creating more than 7,500 affordable apartments last year.
But it is also expensive — last year it cost the city $1.1 billion in lost tax revenue. Plus, the affordability requirement is only in effect in certain parts of the city. That's one of the key complaints of affordable housing advocates.
State lawmakers will ultimately decide whether the law is renewed, revamped or allowed to expire on June 15.
But the City Council also has some leeway in deciding how the law is used. It can restrict, limit or set conditions on a development's eligibility for the 421a benefit. This means that the council could require all developers who receive the tax break to create affordable housing.
Mayor de Blasio announced his proposal to reform 421-a earlier this month. It would make the lucrative tax exemptions last even longer — up to 35 years — in exchange for increasing the number of apartments developers would offer to low- and middle-income families.
But reaction to the mayor's proposal in the council is mixed, with some council members worried it would quell condo and co-op creation in the outer boroughs.
Yet many council members are also opposed to extending the law in its current form. 
If the city or the City Council do make changes, they would take a year to go into effect.