Wet Weather Could Cramp Thanksgiving Travel Plans
Monday, November 25, 2013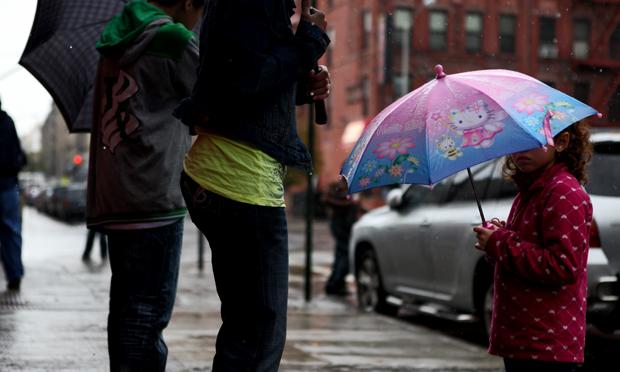 (Stephen Nessen/WNYC)
National Weather Service meteorologist Lauren Nash said an approaching nor'easter could dump up to four inches of rain on the city before Thursday morning.
It'll also be windy, with gusts up to 45 miles an hour. Nash said that could pose a problem for car and air travelers, especially at the three major airports.
"Any time there's winds that high, you know, if they have to lose one runway, or they can't get the planes in as quickly as they need...the delays can very easily start piling up."
The Wednesday before Thanksgiving is the busiest travel day of the year.
Nash said the rain should taper off Thursday morning, but it'll remain windy during the day.
More in:
Annmarie Fertoli is an Associate Producer at WNYC, working with the afternoon news team to produce All Things Considered.