On the Line at the Westminster Kennel Club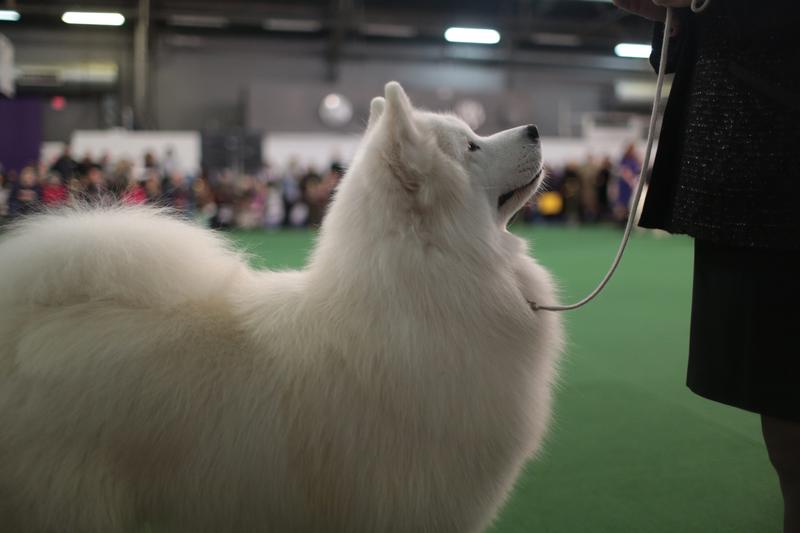 The 139th annual Westminster Kennel Club Dog show ends Tuesday night at Madison Square Garden. The winners of four out of seven competing groups were chosen Monday night: Bugaboo's Picture Perfect, an Old English Sheepdog in the Herding Group, Dawin Hearts On Fire, a Poodle in the Non-Sporting Group, Tashtins Lookin For Trouble, a 15-inch Beagle in the Hound Group and Hallmark Jolei Rocket Power, a Shih Tzu in the Toy Group. 
Three more groups will be judged Tuesday: Sporting, Working and Terrier. And then Best in Show will be chosen.
"It's always incredibly exciting. It's an extreme sport for the audience as much as for the dogs," said WNYC's Sarah Montague, who's been covering the show for 15 years. 
Montague said Matisse, a Portuguese Water Dog who happens to be related to President Obama's own Sunny, may be the one to take it all.
"He's been best in his group three years in a row. ... He's certainly a fabulous example of his breed," Montague said. 
Photographer Dave Gershgorn captured the deep connection between the dogs and their trainers — and their shared moment of intimacy before competition.