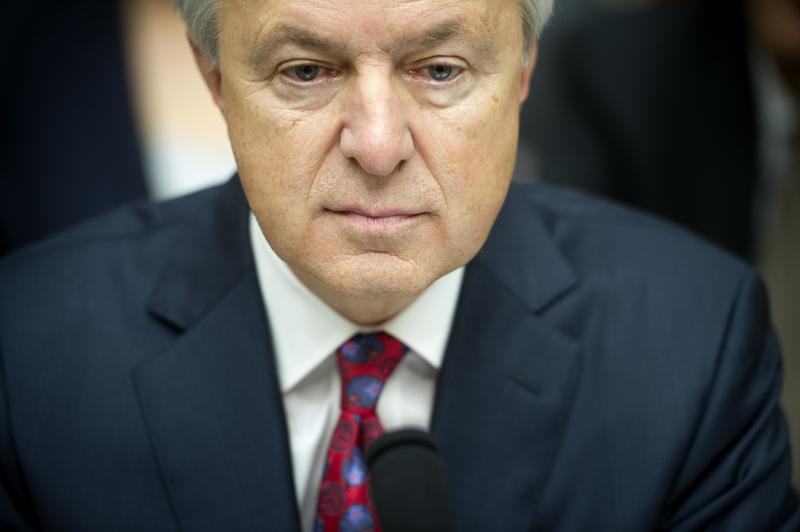 Click on the 'Listen' button above to hear this interview. 
On Wednesday, John Stumpf, the CEO of Wells Fargo, unexpectedly stepped down from his position with the embattled company.
Last month, it was revealed that the bank would pay $185 million in fines as a punishment for creating nearly 2 million fraudulent accounts in its customers names, which collected fees unbeknownst to the customers — a practice which occurred for at least five years. While Stumpf had been able to maintain his job at the time, at least 5,300 employees were let go.
Sheelah Kolhatkar, a staff writer with The New Yorker, examines the significance of Stumpf's departure.