The Takeaway
Obama is No Grand Hero For Some in LGBTQ Community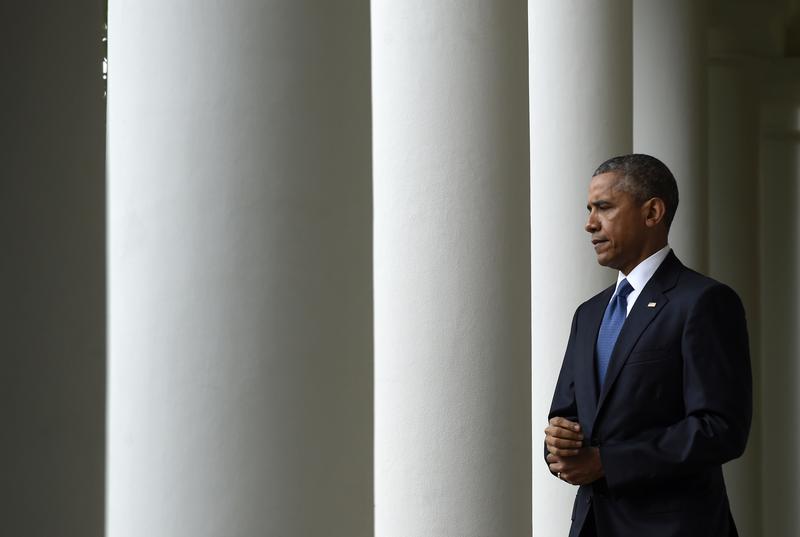 Click on the 'Listen' button above to hear this segment.
In 2012 Newsweek declared Barack Obama, "The First Gay President."
During Obama's tenure, a great deal of progress was made in the march toward full equality for the LGBTQ community — from the repeal of the military's controversial "Don't Ask, Don't Tell" policy, the Supreme Court's 2013 ruling in United States v. Windsor, which ruled the Defense of Marriage Act unconstitutional, and the 2015 Supreme Court ruling in Obergefell v. Hodges, which extended full marriage equality to same-sex couples.
Most recently, the Obama Administration took a hard stand in defense of transgender people and against the so called "bathroom bill" in North Carolina, issuing guidelines to schools to ensure "transgender students enjoy a supportive and nondiscriminatory school environment."
Heather Cronk, was the co-director of GetEQUAL, a national LGBTQ organizing network, from 2010 to 2016. She is now the co-director of SURJ: Showing Up For Racial Justice. Though Cronk believes Obama cemented many historic and important firsts as president, she wishes he had used more political capital to enact permanent protections. 
"What we're seeing now is a real fear within the community that President-elect Trump is going to come in and dismantle much of President Obama was able to do because he did most of that behind the scenes," she says.