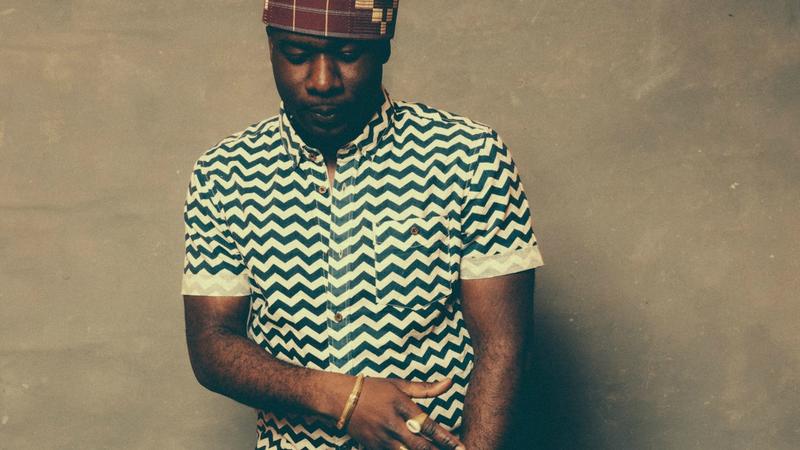 Week of Nov. 21: This week, a Trump Requiem, a plea to understand enemies, and a remembrance of Miss Sharon Jones.
---
A Requiem For The American Dream
Pianist/arranger Thomas Bartlett has a resume of startling diversity.  Folk music with Sam Amidon and the Irish-American supergroup The Gloaming.  Contemporary classical music with composer Nico Muhly.  Keyboardist and producer to such indie rock stars as The National and Sufjan Stevens.  And his own Doveman projects, including his solo remake of the Footloose soundtrack.  Thomas Bartlett likes diversity.  He is not so sanguine about the prospects for diversity in an America led by Donald Trump, and so he's whipped up a little Requiem, built around some melancholy piano chords, a driving rhythm borrowed from one of Candidate Trump's rallies, and the words of the President-elect himself.  What's it a requiem for?  As Trump himself says in the second half of the piece, "the American Dream is dead."
---
Nick Cave's New Video Is Another Stunner


By now maybe you've heard the story of the film One More Time With Feeling: director Andrew Dominik planned on filming the making of Nick Cave and The Bad Seed's new album, Skeleton Tree, and found himself making a different kind of film when Cave's 15-year old son died in a fall from a cliff on the south coast of England.  Cave's songwriting tends to be dark, with a bleak beauty, even at the best of times; but with Skeleton Tree, he has created a body of work that seems to belong to a different art form altogether – timeless ritual incantations that can touch the heart and chill the spine.  He's just released the video for the track "Magneto," whose lyrics include the line "one more time with feeling"; it is a part of the documentary, which is returning to NY theaters on December 1.
---
Afrobeat Meets Hip Hop: Blitz The Ambassador
Blitz The Ambassador is a Ghanaian-born, Brooklyn-based rapper whose music is built around sounds that are common to both West African and American pop, like funky grooves and big horn charts.  Because he plays with a full band as opposed to backing tracks, his performances are electrifying (as we learned when he played for us in The Greene Space), and they are also not as frequent as one might wish.  Same goes for his recordings, which are full of socially-conscious rapping, easily switching between languages and belief systems (the Bible, Yoruba deities, Rastafari, etc.).  Blitz (real name Samuel Bazawule) has been working on a new album since 2015, releasing a couple of singles along the way, but on December 12, the full album, called Diasporadical, will finally come out.  It's got a full roster of guests drawn from the ranks of African rappers and those from the diaspora; and the album's final track, which is out now, is actually two songs in one.  It's called "Running," and it's a promising glimpse at what the full record will hold.
---
 Dance Music For Heavy Times
Rubblebucket is another big, loud, horn-heavy band from Brooklyn, although this one has been known to show up with robot puppets onstage.  Rubblebucket is led by singer Kalmia Traver and trumpeter Alex Toth.  When we last heard them on Soundcheck, in 2013, Kalmia was recovering from ovarian cancer, and it seemed like the upbeat mood of the music had become just a bit more important to them.   Now the band is preparing to release a new EP of sweaty dance-pop called If U C My Enemies.  It's due on January 20, but you can hear the title track now.  It's apparently inspired by the Dalai Lama, who once said, "our enemies are our greatest teachers." Right about now, that's a sentiment we might want to seriously consider.  Seriously consider dancing as well.
---
Magnetic Fields's Next Album Is 50 Years In The Making

Stephin Merritt turned 50 on February 9, 2015.  That day, he began recording his latest album under the name Magnetic Fields.  (He has also recorded under the names Future Bible Heroes, the 6th, and The Gothic Archies – the latter a set of duets with Daniel "Lemony Snicket" Handler.) A year and a half and 50 songs later, he had the Magnetic Fields' 50 Song Memoir, which chronicles Stephin's life one year at a time.  The resulting 5-record set comes out on March 3, but five of those songs have just been released online – one from each decade.  The titles include the year they're supposedly describing: "'74: No," "'86: How I Failed Ethics," "'93: Me and Fred and Dave and Ted," "'02: Be True to Your Bar," and "'13: Big Enough for Both of Us." In them, Stephin Merritt is his usual droll self, mixing sharp-eyed observation with dry wit and that doleful voice of his.  The instrumentation is all over the map.  The arrangements are charmingly shambolic.  The song structures are pretty simple.  The narrator's reliability is suspect.  It is, therefore, a pretty perfect summation of Stephin's life's work so far.  I'm liking "'74: No," which sounds like a slowed down version of Tom Petty's "Learning To Fly" and sports some fun, skewering lyrics. 
The Magnetic Fields perform at BAM on December 2 and 3. 
---
RIP Sharon Jones 
A few quick thoughts about the passing of the great soul singer Sharon Jones last week at 60. If you ever saw her leading her band The Dap-Kings, you know that she was a larger-than-life figure. And for once, that phrase is not a cliche - it's the literal truth: Jones was a pint-sized dynamo at somewhere south of 5' 0" but man, was she huge onstage. Some of that was natural talent, but some must also have been a combination of the pride, resolution and defiance that enabled her to overcome decades of disinterest and even disdain from the music industry. Told she had the wrong appearance to be a star ("too short and too black"  is how she quoted one record company exec), she sang when and where she could while supporting herself through odd jobs. And again, that's a cliche that was in her case literally true, as she had some truly odd jobs, like being a security guard at Riker's Island.
Jones' battle with pancreatic cancer played out in public, especially through the documentary film "Miss Sharon Jones," which chronicled her fight and her triumphant return to the stage at the Beacon Theater in 2014. But as feel-good a moment as that was, it was tempered by the knowledge that pancreatic cancer is an implacable foe. Jones's death was a loss, but not a surprise. Check out the last of her Soundcheck appearances, especially, to hear her response to the recurrence of her cancer and her measured hope for the future. (-John Schaefer)

Sharon Jones (May 4, 1956- November 18, 2016)
The explosive soul singer Sharon Jones worked for many years as a corrections officer before finding her performance persona, at 40.  She and her super-tight band, The Dap-Kings, would make multiple records, garnering a Grammy nomination in 2014 for her record, "Give the People What They Want." Beloved by anyone who has a pulse, her shows were roof-raising, inclusive, celebratory affairs, but none so much as her triumphant return from her treatment for pancreatic cancer, where she and the audience both were able to thank her cancer doctor and team for giving us a little more Miss Sharon Jones! At her insistence, we all went on dancing while Sharon lit up the theater. Sharon left the planet this past Friday, Nov. 18, 2016, and is hopefully shimmying and shaking in the hereafter, perhaps with Prince.  (-the staff)