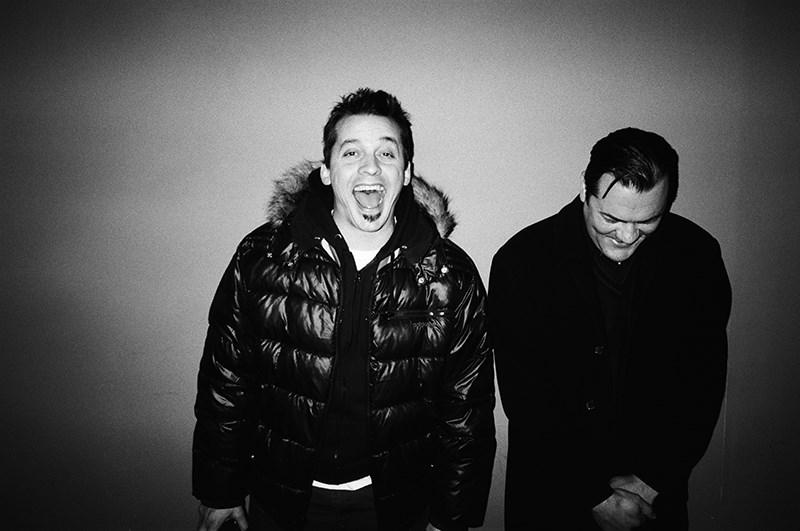 Week of November 7: This week, new songs from Stevie Wonder, and Matisyahu; and two surprising new videos.
---
A Stevie Wonder Rarity: A New Song Written For The Movies
The animated film Sing will come out on December 21, but buzz is already building about its soundtrack, mainly because for the first time in more than a quarter century, Stevie Wonder has contributed a song to a movie score.  The song is called "Faith," and features Arianna Grande.  Given Wonder's roots in R&B, it's great to hear him in that context again; the song, written by Ryan Tedder and producer Benny Blanco, is built on a classic blues bass line and features some juicy, Gospel-inflected harmonies… perfect, given the song title.  The Sing soundtrack will also include one of Wonder's greatest hits, "Don't You Worry 'bout A Thing," as sung by Tori Kelly.  The cast of the film play animals in an American Idol-style singing competition, so you can expect to hear a bunch of familiar hits, and yes, Sing will join the long list of movies with Leonard Cohen's "Hallelujah" in it.  (Tori Kelly will sing that one too.)  The soundtrack is due on December 9 but the key track, this Wonder/Grande duet, is available to hear now.
---
First Glimpse at Matisyahu's New EP
The days when Matisyahu was viewed as a kind of novelty – a rapping reggae star who was also a Hassidic Jew – are long gone.  Five full length albums over the past dozen years have shown Matisyahu to be a thoughtful artist who can draw on numerous styles, and a guy with a complicated relationship with Judaism.  He's about to release an EP called Release The Bound on Friday the 18th, a title that is linked to his last full album, Akeda (2014): that album was about commitment and faith, specifically as told in the story of Abraham and Isaac.  This EP, he says, is "music for The Bound, people who are stuck or struggling on their journeys."  The first single from the record is "Shade From The Sun," which finds Matisyahu in full reggae mode.
---
 

Canada's July Talk Offers A November Surprise


The best way to discover the Canadian group July Talk is probably through their videos.  I say this not because the band makes stylish, black-and-white affairs that often play with the form of the music video – although they do.  No, the reason to watch their videos, like the brand new one for "Picturing Love," is so you can see singer Peter Dreimanis on screen for a few seconds before he starts singing.  Because the sound that issues from his mouth is quite startling – you expect maybe a high tenor, like Jack White, and instead you get a combination of Tom Waits, John Fogerty, and unfiltered cigarettes.  Fellow lead singer Leah Fay provides a lovely foil, both vocally and in the videos, and the band marries jangly indie rock guitars with echoes of classic blues-based rock.  That description may have you thinking about The Pixies, but July Talk definitely has its own sound, and it's Peter Dreimanis's voice.  
---
Hip Hop Veterans Atmosphere Release Arresting Video
I've said before that I'm a fan of the Minneapolis hip hop scene – people like POS, Astronautalis, and the duo known as Atmosphere. That veteran group's latest album, Fishing Blues, is terrific, and just in time for their US tour, they've released a video for the song "Seismic Waves."  The song has an eerie, unsettled quality - "Armageddon started, I guess it wasn't that hard to miss," begins rapper Slug - and that mood infects the video, which is set in a prison or similar institution and leads to an unexpected and ambiguous conclusion. 
The band is playing in New York on November 15 at Webster Hall.