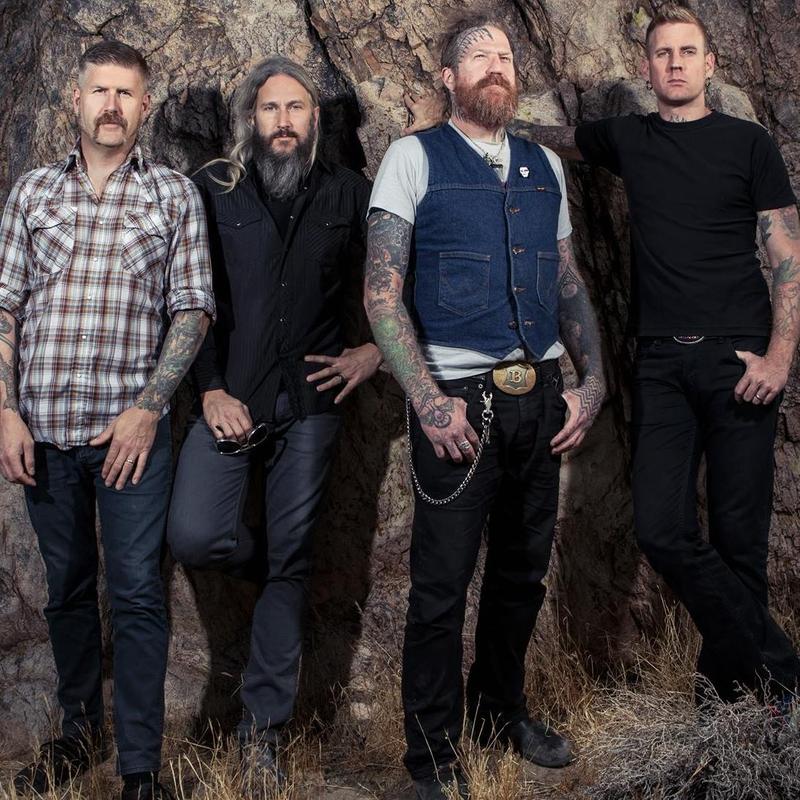 Week of March 20: This week, Depeche Mode has (another) moment; also, celebrating 100 years of jazz, and of Vera Lynn.
---
Depeche Mode: It's Not All About Trump.  Really. 


30 years ago, it seemed Depeche Mode would go down in music history as a band that defined a moment and a sound – namely, the electronic new wave (or "New Romanticism" as some branded it) that came out of the UK in the 1980s. But after some lean years, Depeche Mode has come roaring back – roaring with anger and dismay at this current moment, when the 80s are a subject of sepia-toned nostalgia. The band's new album, Spirit, was released on Friday, and is pointed enough that songwriter Martin Gore felt obliged to tell Yahoo Music, "I can't claim that the songs were all written for Trump." The album isn't really about war, racism, xenophobia, and civil rights violations – it's about our reactions to them, essentially asking, "how did we let this happen?" Most of it was written before the November elections, but it is hard to hear a song like "Going Backwards" and not feel how sadly appropriate it is now. Depeche Mode has always been a dance band, and that pounding groove continues to this day; the keyboard of choice here, though, is the piano, also pounding along. Singer Dave Gahan's voice is still in good form, and when you think about it, Depeche Mode's hits were always about emotion. It's just a different part of the emotional spectrum at play here. 
---
Vera Lynn Releases New Album At Age 100
It's not often that we celebrate an artist's centennial with the artist herself, but that's what's happening in England today. Because today, Vera Lynn – actually, that's Dame Vera Lynn to you  – turns 100, and she does so with a brand new album in tow. Released on Friday, Vera Lynn 100 features her original vocal tracks married to brand new orchestrations, and with occasional guest vocalists singing in harmony. Vera Lynn is best known in the UK as the wartime singer whose hit song "We'll Meet Again" was credited with boosting morale during the bleakest days of WWII. Here in the States, you may know that song from the end of the film Dr. Strangelove. And if you're a Pink Floyd fan, you may have come across the plaintive lyric "Does anybody here remember Vera Lynn? / Remember how she said that / We would meet again / Some sunny day?" from their album The Wall. That lyric suggested that Vera Lynn was dead and gone. Well, her singing voice may be in the rearview mirror, but the singer herself is back in the spotlight, with her classic song now fully orchestrated and featuring harmony vocals by tenor Alfie Boe.
---
Christian Scott aTunde Adjuah Begins His Centennial Trilogy

2017 marks the 100th anniversary of the first jazz recordings, and the trumpeter and composer Christian Scott aTunde Adjuah is marking the occasion with a planned trio of releases. The first part of his Centennial Trilogy, Ruler Rebel, comes out on March 31. Christian has long been exploring ideas of identity, both personal and musical, and has created a striking and personal blend of jazz, hip hop – especially the subgenre known as trap, and electronics. It is music that sounds completely contemporary, yet fully integrated into a century of great black American music, from James Reese Europe to Miles Davis to Kendrick Lamar. Check out this track from the album; "The Reckoning" is one of the more compact pieces on Ruler Rebel.
---
Surprise! Mastodon's Hilarious New Video


The Atlanta metal band Mastodon has made a specialty of concept albums – including the four elements (air, earth, water, fire) and the cycle of life. Their new album, out on March 31, is called Emperor of Sand, and its subject is time. Specifically, time slipping away. I know – heavy, right? Well not so fast… the band has just released a video for the track "Show Yourself," which takes the whole theme of Death coming for us to a new level of absurdity. Mastodon have shown themselves to be visually attuned: they scored the film Jonah Hex, starring Josh Brolin, and three quarters of the band appeared as Wildings in season 5 of Game of Thrones. Some fans will no doubt find this 3-minute song a little too "accessible"; but I find it hard to imagine anyone not grinning through this video.
---
Colin Stetson Redefines "One Man Band"


"Who is that?" asked Lou Reed urgently. We were standing in the wings of the stage at Brookfield Place, in their Winter Garden, where I've hosted events for many years. On the stage, Colin Stetson was working his magic – using his saxophone to create a rhythm, a pulsing set of chords, a melody, and a countermelody created either by overtone effects or by singing through the instrument – all simultaneously, with no electronics or delays or other tricks. I introduced the two later that evening, and Lou Reed would join Arcade Fire, Feist, and Laurie Anderson on the list of musicians who've worked with Colin Stetson. His latest solo album is due on April 28, and will be called All This I Do For Glory.  From it, Colin has released a live video performance of the track "In The Clinches," in which cameras are mounted on, around, even in the saxophone – a visual analogy to the contact microphone placement that allows Colin Stetson to create his multiple layers of sound. It gives a pretty good approximation of the dizzying, disconcerting effect of watching him in live performance. 

You can watch him live at Baby's All Right on May 12. 
---
Coming To Carnegie Hall: Jimmy Webb
Today's announcement of a big celebration of the music of Jimmy Webb comes just weeks before the hit songwriter's memoir, The Cake And The Rain, comes out on April 18.  Carnegie Hall will be the site, on May 3, of an evening of songs you probably know – but perhaps didn't know were all by Webb.  Among his most famous tunes are "Wichita Lineman," "By The Time I Get To Phoenix," and "Galveston," all recorded by Glen Campbell; "Up, Up and Away," a hit for The Fifth Dimension; "All I Know," recorded by Art Garfunkel; and of course the willfully weird "MacArthur Park," a hit thrice over for Richard Harris, and Waylon Jennings, and then Donna Summer, all of whom emoted over the one of music's most inscrutable tragedies: "someone left the cake out in the rain."  The concert at Carnegie, also called "The Cake and The Rain," will feature Art Garfunkel, and the Fifth Dimension, as well as Dwight Yoakam and Johnny Rivers.  Webb himself will be there too.  The late Glen Campbell, sadly, won't be a part of it (though his daughter Ashley will), but if he could have taken part, perhaps it would've sounded like this live performance by Glen Campbell and Jimmy Webb of "Wichita Lineman," recorded in our Soundcheck studio on June 16, 2005.