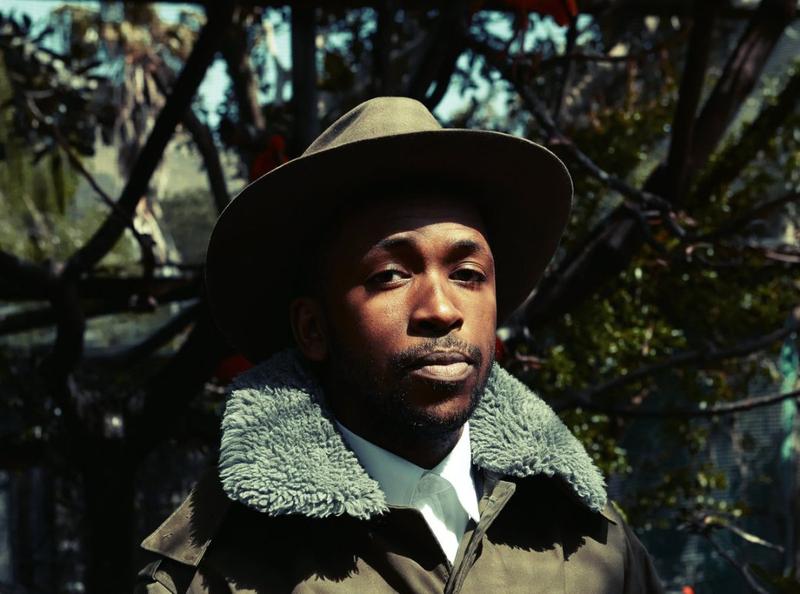 Week of March 27: This week, new songs from Blondie, The New Pornographers, and Gorillaz.
---
The New Pornographers Journey Through "Whiteout Conditions"
The indie-rock supergroup The New Pornographers will release their latest effort, called Whiteout Conditions, on April 7. On Friday they released the title track, a typically catchy number that blends songwriter Carl Newman's love of Beatles orchestrations, New Wave synths, and serpentine melodies that carry his elliptical yet poetic flights of lyrical fantasy. For NP fans, the usual first question – "is Neko Case on this album?" – will need to be followed by an unusual second one: "where's Dan Bejar?" Newman aside, the band has always had a rotating cast, and the redoubtable Neko Case's own solo career hasn't always made it possible for her to be on every album or tour, but she is here and in great form. For the first time, though, Dan Bejar, the band's second songwriter, is not involved in this album. In interviews, Newman has pointed out there's nothing nefarious at work – Bejar, whose own career as Destroyer has luckily never conflicted with the NP's schedule before, just wasn't able to work it out this time. 
The band will be playing Terminal 5 on April 26.  
---
Blondie: Still Here, After A Long Time

Blondie now ranks as the longest running band to come out of the CBGB scene that spawned the punk movement in the 1970s. Like The Ramones, Blondie was always a pop band at heart, but punk gave them a leg up and then Deborah Harry, Chris Stein, and company took it from there. Their heyday was the late 70s/early 80s, so you could be forgiven for thinking that this is band well past its sell-by date. Blondie seem to realize that, and their new single, "Long Time," starts with a wink and a nod to their big hit "Heart Of Glass." On the other hand, they are still Blondie, with largely the same personnel, so don't expect them to suddenly become a death metal band. "Long Time" will certainly resonate with anyone who enjoyed the band's early albums, and the new record, Pollinator, has a very modern cast of collaborators, including the titanium-plated vocalist Sia, Dave Sitek of TV On The Radio, Johnny Marr of The Smiths, and British songstress Charli XCX. 
Pollinator comes out on May 5; the band plays The Beacon Theater on August 1.  
---
House Music, South African Style, From Spoek Mathambo
The South African hip hop and electronic music scenes have been active for more than 20 years, fracturing along the way into a series of increasingly tiny, regional subgenres. The range of artists, from the provocative white duo Die Antwoord, who have an international following, to smart, socially-conscious rappers like Tumi, is extraordinary. Spoek Mathambo is a producer and rapper who co-directed a documentary film about what he used to call "Township Tech" but which is now called Mzansi or Mzansi House music. That film, Future Sound of Mzansi, is available to watch online. Now, Mathambo has released a new single from his forthcoming album, which will be called Mzansi Beat Code. Working with a dizzying array of guests, Mathambo captures the distinctive sound of this South African version of house music.  "Black Rose," featuring Damao, Suga Flow, and Tamar, is in English until the very end.
---
Gorillaz Release Short Film. Oh Yeah, And A Song

Everyone's favorite animated band, Gorillaz, has just released a music video for their song "Saturnz Barz (Spirit House)."



The savvy Brits, led by singer Damon Albarn – sorry, I mean 2D – have always had a knack for interesting and unexpected guests, and on this song it's the young Jamaican dancehall singer and DJ known as Popcaan. The song, though, may be overshadowed by the short animated film created around it. The four band members look the way they usually do, but the animated universe they inhabit is far less cartoony. The story, such as it is, involves the quartet entering a spooky old house and nodding to all the usual Scooby-Doo/horror movie tropes. Russell announces he'll go upstairs and look around; "good idea, Russ," says Murdoc, "that always works out well in horror movies." And indeed, things work out about as well as you'd expect. The song (remember, there's a song) will be part of the band's next album, Humanz, due on April 5.  
---
Meet The Surprising Arthur Moon


First, Arthur Moon is not a dude. Arthur Moon is a project spearheaded by Lora-Faye Ashuvud, a Brooklyn-based singer and composer. She employs the cut-up techniques associated with Brion Gysin and William S Burroughs (and later used by David Bowie) to create her lyrics. Her debut EP Our Head just came out, and is full of moody, atmospheric songs – including a tune called simply "Beatles" that turns out to be an especially spooky cover of "While My Guitar Gently Weeps." Of her own songs, the standouts include "Boxing" and "Room," both of which set up and maintain an ominous mood. "Room" hints at its intentions early on with a series of unsettling guitar chords, before going all-in with a wall of distorted sounds (Ashuvud's vocals included). The song sports a rotoscoped video of Ashuvud painting in reverse – so "unpainting" a canvas. Seems about right for an artist bent on upending your expectations of what a pop song should sound like.