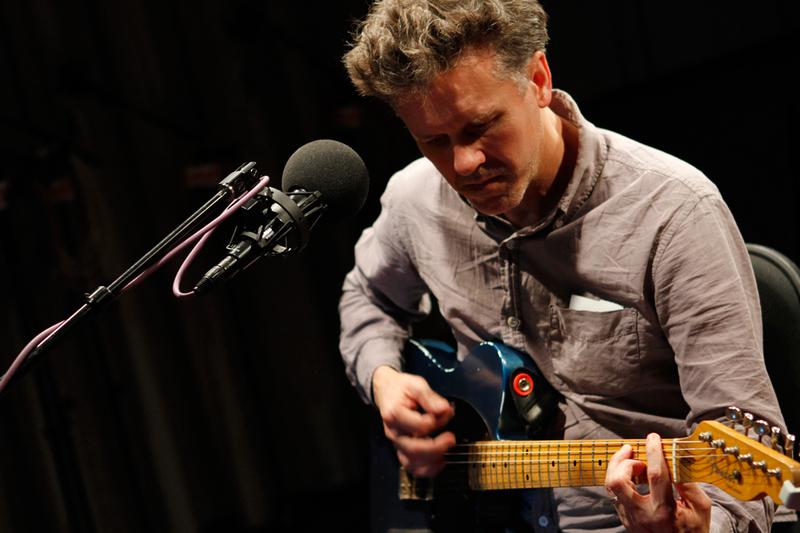 This week, some final 2016 music from Norway and Egypt, and a New Year's wish for those with lowered expectations.
---
A "Happy" New Year's Wish
Mac McCaughan is a busy guy.  Best known as frontman of the band Superchunk, he is also the founder of the super-important indie label Merge Records. But he spent part of his Christmas Eve writing a song that acknowledged all the crap that happened in 2016, yet still held out some kind of hope for the future, as long as we have each other's backs. The song's title says it all: "Happy New Year (Prince Can't Die Again)."
---
Aurora Ends The Year On A High Note
The Norwegian singer Aurora had a good year in 2016, releasing her debut album at the age of 19 and releasing a single, "Conqueror," which did in fact conquer the internet and a fair slice of late-night TV.  She ended the year by releasing a new video, for the song "Winter Bird." In it a group of flying robots build a cocoon that surrounds, or perhaps entombs, the diminutive Aurora as she sings yet another song with a huge, anthemic chorus. 
---
Scott H Biram's Old Weird America
That phrase, "old weird America," was coined by Greil Marcus to describe the eerie, haunted quality of so much early American blues, folk ballads, and the like.  Austin-based singer and guitarist Scott H. Biram lives in the modern United States, but his songs come straight out of the old weird America.  They are full of sinners and separated lovers, dubious preachers and committed drinkers. His forthcoming album, The Bad Testament, is due on February 24. It is so good, and so darkly-hued, that I'm a little worried about Mr. Biram's mental state. Right now a single track has been released; it's called "Long Old Time" and it proves yet again why the blues are eternal – the song is rollicking and bleak all at once.
---
Tamer Hosny's Young Weird Egypt
The megastar Egyptian singer and actor Tamer Hosny released a new video on New Year's Eve. The song, "Ya Mali Aaeny," is a catchy bit of hip-hop-inflected pop; it's pretty clear from the production behind his vocals that someone on his team has been listening to DJ Mustard. And the video is full of the usual pretty girls, meaningful glances, and some old-school but still impressive break dancing. You don't need to know a word of Arabic to get the gist - he is in love; he is haunted by her eyes. So, nothing too out of the ordinary. And that's what makes it worth checking out. At a time when our view of all things Arab is colored by suspicion, it's useful to see how similar much Middle Eastern culture is to our own.