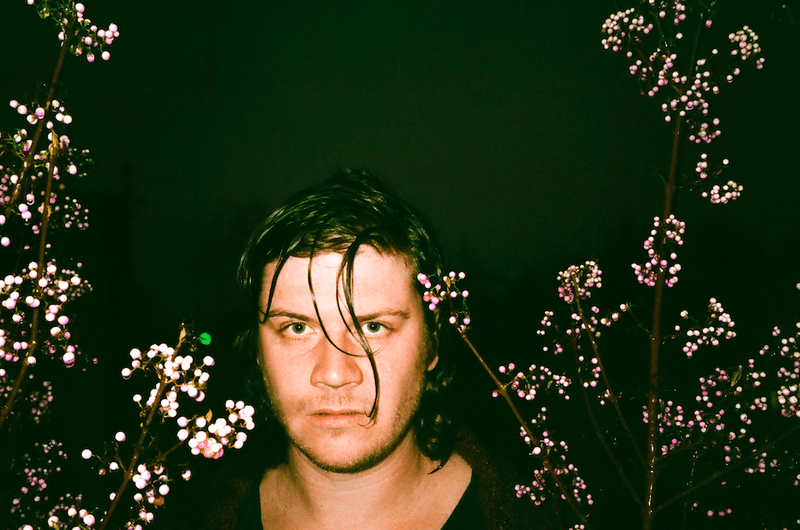 Week of Feb 20: This week, Cuban music – both funky and serene, a lament for the Internet-addicted, and a raucous yelp of empowerment.
---
PREMIERE: Moody Chamber Pop From Jordan Klassen
Singer/songwriter Jordan Klassen is going to be releasing an EP called Curses on March 3. Today we premiere the EP's opening track, called "Carol." The title track is already out there and gives us a reason to visit with the Vancouver-based songwriter; "Carol," with its unusually accented piano figure and its evocative cello section, gives us a reason to stay.  Check it out and you'll see what I mean.
---
A Lament For The Internet Age: "Nobody Hangs Out Anymore"


California-raised, New York-based songwriter London O'Connor released his debut album on Friday… again.  (He released it himself in 2015 but it has now been remastered and released on a proper record label.) The record, O∆ ("Circle Triangle"), is full of deceptively simple, clearly self-produced songs that despite their limited musical means can pack a surprising musical punch.  O'Connor sings and raps, often on the same song, and that is the case with "Nobody Hangs Out Anymore," a melancholy look at a generation of self-absorbed internet addicts. O'Connor produced the video himself, with some of his artist friends appearing in it; he released that on Friday as well, and it's fun to watch some of the peripheral stuff around the edges of the shots, especially as the video goes along.
---
Omar Sosa's Afro-Cuban Journey Goes To Senegal

We've heard pianist Omar Sosa, on disc and in our studio, over the years as he's steadily moved from a Latin jazz sound to something more spiritual, and grounded in the deep African roots of his native Cuba.  Omar lives in Barcelona, where he met up with Senegalese kora player and singer Seckou Keita.  On Friday the 24th, they release their album Transparent Water, a translucent set of sonic meditations in which the piano and the kora, a 21-string, two-row harp from West Africa, are beautifully intertwined. (Keita actually plays an older, 22-string form of the kora, for those keeping score at home.) There's a live Barcelona performance of standout track "Dary" available online, but here is the version that opens this remarkable album. 
---
Cubafonia May Inspire Cubaphilia

Cuban singer Dayme Arocena will release her new album, Cubafonia, on March 10.  It is full of saucy Afro-Cuban rhythms, but also funk grooves and big band brass arrangements.  Arocena is part of a generation of Cuban musicians who reflect the rich cultural mix of their homeland but who have listened, early and often, to American hip hop, pop, and jazz.  Arocena has also had classical training, which shows in her unerring sense of pitch and the way she floats a phrase over the often tricky syncopations churning beneath her.  Right now one track is available as a preview; it's called "Mambo Na Ma," and it'd be silly to say this is not your parents' (or grandparents') mambo.  The point is, it's not HER parents' mambo either.
---
A Ray Of Sunshine, from PWR BTTM
The queer punk duo known as PWR BTTM had a good year last year – their live shows, a mix of punk and glam attitude, supported a strong debut album, Ugly Cherries. In May, they'll release Pageant, their sophomore effort, but they've released their first single this past week. It's called "Big Beautiful Day," and it is essentially a song of personal empowerment – you know, a "be who you really are" kind of thing. But this is PWR BTTM, so it has a cheeky quality to it as well: a line about "boys who have no choice" is followed by a spoken "Jesus Christ, let's help them!" All this while the duo traffics in all kinds of punk and garage rock tropes yet somehow manages to make them sound fresh… that's the real beauty of "Big Beautiful Day." For those with tender sensibilities, or kids, enjoy the FCC-friendly version of the song online. Otherwise, here's the over-the-top video with the song's unexpurgated lyrics:

---
Kishi Bashi's New Video Is A Mini Film Noir

Kaoru Ishibashi makes cinematic pop under the name Kishi Bashi. As a classically-trained violinist, he has displayed a real gift for creating almost orchestral layers of sound – both in the studio and in a live setting, as he's proven on past visits to Soundcheck. If you missed his last album Sonderlust, released last fall, here's a good place to start: a brand new video for the song "Can't Let Go, Juno." The song wears its emotions on its sleeve, its pulsing synth-pop dressed in layers of strings (both real and synthesized, by the sound of it). In the video, however, Kishi Bashi is impassive, playing a car service driver who finds various strands of reality impinging on his little car-sized universe. Most of it leaves him unmoved, until the simple but affecting end.

---
Here Is Aldous Harding's Song, And Here Is Its Enigmatic Video
New Zealand singer Aldous Harding writes songs whose stark, gothic imagery is usually accompanied by an equally stark piano or guitar.  She is also a riveting live performer, as we discovered when she visited us last year.  Those song often don't so much tell stories as they do sketch a character or suggest a situation – often at a point where a crossroad has been reached, and a choice must be made.  That is the case with her most elemental and chilling song, "Horizon."  A simple falling piano figure that never changes supports a song about making a choice: it seems to be about choosing to stay with the familiar and the comfortable, or striking out for parts unknown, but I could be wrong. "Here is your princess, and here is the horizon," is the repeated refrain. Live versions of the song have been on Youtube for a while, but now Harding has released her album, also called Horizon, in which the title track has acquired some backing vocals and stray instrumental sounds while still maintaining its bleak beauty.