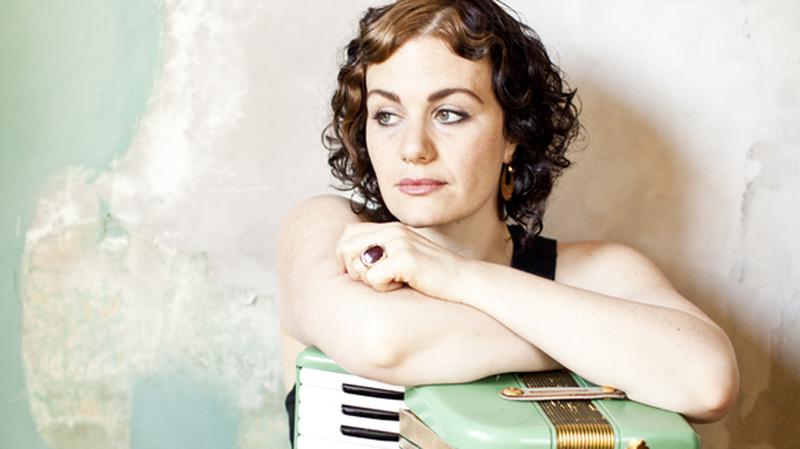 Rescue your Tuesdays with our weekly roundup of music news, videos, and songs that just might help you get through the rest of the week. This week, revisiting a great gypsy singer, updating a classic rock sound, and the real winner of the Super Bowl.
---
Beyonce Owns Super Bowl Weekend
Lots of viewers were hoping the Super Bowl halftime show would provide a badly needed jolt of energy after a first half of mistake-filled football. Coldplay tried mightily, but while they brought some light, there was little heat. The real party kicked into gear when Beyonce took over. And when I say "took over," I mean it – she basically made the Super Bowl, arguably the largest stage any performer in this country can tread, into a promotional event for her new single, "Formation," and the tour to follow. The song was released on Saturday with no advance warning – a complete surprise the likes of which Beyonce and Bowie alone seem to have been able to manage in our media-soaked landscape. And it was released with a striking video. "Formation" is not about the Xs and Os of football, but about black identity (fluid, as Beyonce notes several times in the lyrics) and power – especially as it might apply to women. "I might just be a black Bill Gates in the making ," she says at one point. The song is also about dancing, but when she sings "OK, ladies, now let's get in formation" towards the end of the song, she brings a couple of ideas together. Knowledge, after all, is power, and "in formation" can easily be heard as "information." 
---
Eva Salina's Modern (And Cross-Dressing) Take on Romani Songs
Singer Eva Salina is from California and is based in NY, but her heart lies in the Balkans – home to some of the most exuberant and intricate dance music in the world. Many of the great Balkan brass bands are actually comprised of Roma (gypsy) musicians, and Salina's new album, Lema Lema, is a tribute to the great Romani singer Šaban Bajramović, whose career peaked in the 1960s and 70s. She sings these songs just as Bajramović did – right down to the gender of the pronouns, meaning that anyone who understands Romani will hear this obviously female voice singing from an obviously male perspective. Nor is that the only subversive touch: the album is full of that great, traditional Balkan brass sound – occasionally altered by little touches of 21st century production. The Roma were traditionally repressed in most parts of Europe (still are, in some parts), and Romani culture was suppressed for generations. Eva Salina's album hints at the riches of Romani music. Click here to hear selections.
---
Kane Strang Updates A Classic New Zealand Sound
Kane Strang is from Dunedin, New Zealand, a small town (the size of Elizabeth, NJ) with a big impact on the world of alternative rock. In fact, the jangly guitars and neo-psychedelia of bands like the Chills and the Clean came to define what has become known as "the Dunedin Sound," and bands as well-known as REM and Pavement acknowledge the influence of that sound. So Strang perhaps represents a new generation of the Dunedin Sound, one that is trippy and poppy and easy to like. His debut album, Blue Cheese, is due on February 26, and will include this catchy single, "Things Are Never Simple."
---
New Song From Irish Supergroup The Gloaming
The Gloaming is a poetically-named band that features some top musicians from both Ireland and the States. Their first, self-titled album was a marvel: traditional Irish songs and dances, sung in Gaelic by the redoubtable Iarla O Lionaird (who made a name for himself with the world fusion band Afro-Celt Sound System back in the 90s but who also sings in the style known as sean nos – literally, "old style"); with the great Irish fiddler Martin Hayes; Martin's longtime Irish-American guitarist Dennis Cahill; a second, much weirder fiddle (a kind of Norwegian/Baroque hybrid with extra strings) played by Caoimhín Ó Raghallaigh; and, crucially, the piano and production talents of New York's Thomas Bartlett.  Bartlett, who records as Doveman, has worked with Sufjan Stevens, The National, and other indie rock royalty. In that first album, and again in this new single from the forthcoming The Gloaming 2 (February 26 on Peter Gabriel's Real World Records), Bartlett helps transform these old songs into something that, if not exactly new, is at least timeless. "The Pilgrim's Song" is a typically beautiful and haunting song whose arrangement deepens and glows as the song progresses. 
---
Ben Sollee's New Single Is A Trip, Literally
Ben Sollee's preferred mode of travel is bicycle. Even when he's touring.  Even though it means strapping a cello to the bike. But that doesn't mean the Kentucky songwriter and cellist is some kind of Luddite: his new single is also a virtual reality app. It's called "The Vanishing Point," and the music features slowly unfolding cello lines over a moderately uptempo bit of electronic music – a soundtrack as opposed to a song. (Sollee has done film work before, providing a lovely score to the 2013 documentary Maidentrip.) The 360-degree visual world, which Sollee also helped create, can be viewed through one of those cardboard viewers, although you can simply move your mouse to view the scene from any angle you wish. "The Vanishing Point" is free at the Apple App Store, and you may want to watch it twice and try to follow all the messages the vehicle is sending you. (My fave: "Let me out of here.")