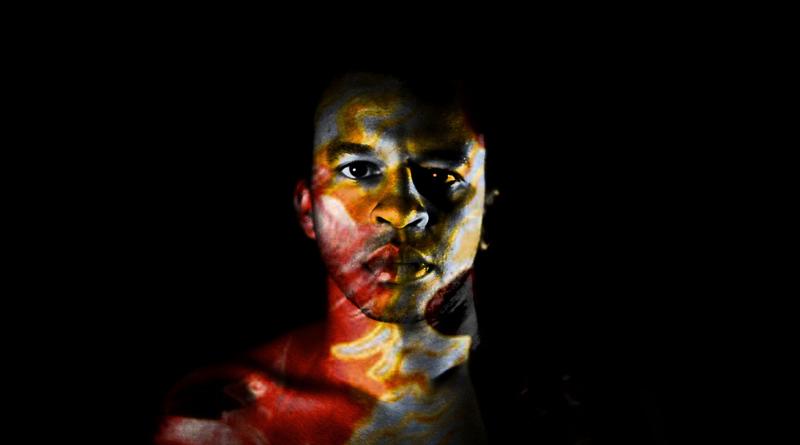 Week of Dec. 19th: This week, two reasons for dancing, two Italian surprises, and an indie rock return.
---
Sinkane Asks: What Good Old Days?
Ahmed Gallab, the Sudanese-American singer/musician who records as Sinkane, has been leading a large and lively Afropop-style band in Brooklyn for almost a decade.  On February 10 he'll release his latest album, Life & Livin' It, which includes the single called "U'Huh."  It's an uplifting slice of funk, but it's also a rallying cry that demands we stop wishing for the "good old days."  As Sinkane sings, "Well, I'm the first to say/Been feelin' that weight/But it's always been this way/There ain't no golden days."  The video shows contemporary viewers watching footage of the 60s civil rights movement, which seems to be used as a dual reminder – that we've been through hard (arguably, even harder) times before, and that resistance is never futile.  Positivity is an important part of that, and at one point Sinkane sings, "Kulu shi tamaam," which he tells us means "everything is great" in Arabic.  (He is also selling "kulu shi tamaam" t-shirts that partially benefit Planned Parenthood.)
Sinkane plays in New York on February 17 at the Bowery Ballroom.
---
Another Reason For Dancing, From Noga Erez
2017 looks to be a big year for Israeli singer Noga Erez: she's booked for South By Southwest in March and will be releasing her debut full-length as well.  Britain's taste-making NME has tagged her as one of the year's artists to watch.  For the moment, her reputation rests largely on a single, throbbing exercise in minimalist R&B called "Dance While You Shoot."  It reminds me of some of FKA Twigs' music; and its title reads like a command, but in the actual song becomes a rhetorical question: "can you shoot while dancing? Can you dance while you shoot?"  The video is unsettling, both specifically to acrophobes like me (she's sitting pretty high up in a disused parking garage), and more generally to anyone watching its juxtaposition of dancing with imagery that suggests violence.  As for the question in the chorus: yes, I suppose you could dance and shoot simultaneously, but odds are you won't be doing either very well.  Like Sinkane's song above, Noga Erez seems to be saying that it's time to pick a side, and that choosing to dance could be an important decision. 
---
When Elvis Costello and T-Bone Burnett Are Bit Players
If you're going to ask Bono and Elvis Costello to write songs with you, and if you are going to have those songs produced by T-Bone Burnett (O Brother Where Art Thou) and Don Was (The Rolling Stones), you damn well better have a great resume.  Meet Zucchero.  He was born Adelmo Fornaciari, but was given his nickname, which means "sugar," at an early age.  He is apparently the biggest-selling Italian artist ever, and has a classic blues-rock voice that sounds totally convincing when singing gutsy English-language tunes.  Zucchero has worked with everyone from Eric Clapton to the late opera star Luciano Pavarotti, and his forthcoming album, called Black Cat, has attracted not only the names already mentioned but also Mark Knopfler of Dire Straits, who plays guitar on the album, which is due on February 24.  Curious?  Well check out his first single, called "Turn The World Down," written by Elvis Costello and produced by T-Bone Burnett.  The video is essentially a lyric video, but delivered in a more creative way. 
Zucchero plays in NY at the Beacon Theater on March 31.
---
From The Berlin Electronic Scene, An Italian Classical Composer
Luca D'Alberto is also Italian, though he's a musician of a very different sort: a classically-trained composer and pianist who moved to Berlin to be a part of that city's fluid music scene, where contemporary classical, rock, and electronic music all merge.  (You may have heard America's Dustin O'Halloran and Iceland's Johann Johannsson – two more members of that international community in the German capital.)  In the new year D'Alberto will release an album called Endless, partnering with the German DJ-turned-neo-classical composer Henrik Schwarz and the electronic music label !K7.  A few days ago he released his first single from the record, "Wait For Me," an emotional, cinematic work for piano, steadily building strings, and subtle electronic keyboards.  The track comes with a strange and beautiful video, one that creates numerous evocative scenes simply through shots of hands. 
---
A New Single from Clap Your Hands Say Yeah
Singer and multi-instrumentalist Alec Ounsworth has been the focal point, and at times the only member, of the groundbreaking indie band Clap Your Hands Say Yeah.  Their self-titled debut album back in 2005 was noteworthy for being full of infectious, clever indie rock, but also for modeling the sort of independent, internet-driven (and Brooklyn-based) approach that would soon become the standard way for musicians to gain attention.  CYHSY is about to release its fifth album, The Tourist, on February 24, and to whet our appetites, they've released the single "Fireproof," a tumble of rhymes over glittering guitars and a swamp funk rhythm. 
The band is playing at Le Poisson Rouge in NY on March 4 as part of a national tour.