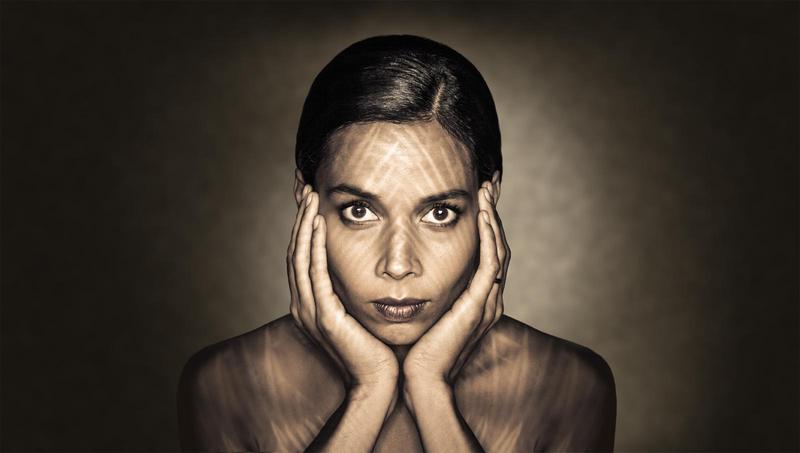 Week of Dec. 12: This week, haunting sounds from the Republic of Georgia, a haunted song from Rhiannon Giddens, and a magnificent song from elbow.  
---
A Remarkable Video For A Perfect World
Katie Melua is hugely successful in the UK, but she's originally from the republic of Georgia, and grew up during that country's wrenching civil war before moving to Great Britain in the 1990s.  Her latest album is a holiday album – no! wait! don't skip ahead to the next thing! – called In Winter, and it is worth your attention for a couple of reasons.  First, she returned to Georgia to record this album with the Gori Women's Choir, leading representatives of an ancient choral tradition that is built on a haunting, elusive kind of harmony; second, the album mostly dispenses with the usual  Christmas fare.  Yes, there's a version of "O Holy Night," but there's also a wonderful rendition of Joni Mitchell's "River" (which mentions Christmas in the opening verse), and a number of original songs.  "Perfect World" is one of them; it's a kind of prayer for a better world, and when the choir's ambiguous harmonies come floating in, it sounds like an acknowledgement that this prayer is unlikely to be answered anytime soon. But the song's animated video is a perfect seasonal escape from an imperfect world. 
---
Rhiannon Giddens Leads A Walk Down Freedom Highway

Singer and multi-instrumentalist Rhiannon Giddens won a Grammy as a member of the Carolina Chocolate Drops, the band that revived music from the black string band tradition of the early 20th century; earlier this year she won the Steve Martin Prize, given annually to a leading banjo player.  Now she's preparing to release her second solo album, called Freedom Highway, on February 24.  Unlike her first solo record, 2015's Tomorrow Is My Turn, which was largely covers, this new one is mostly original songs, drawing on her deep connection with R&B, gospel, country and folk music.  But the title track is an old Staples Singers number, which feels newly relevant.  The day after the presidential election, Giddens wrote: "America's strength is her people, whether they came 4,000, 400, or 40 years ago, and we can't leave anyone behind. Let's walk down Freedom Highway together. Written by Pops Staples in 1965."  The song features the gifted songwriter Bhi Bhiman as well. 
---
elbow's Next Album Is Gonna Be Magnificent

The British band elbow will release its seventh studio album on February 3; it'll be called Little Fictions.  The band released an EP last year called Lost Worker Bee, and I thought the EP's title track was their best song yet.  (Check out its video, celebrating life in general but life in Manchester in particular.) But the first track released from Little Fictions is pretty damn good too.  It's called "Magnificent (She Says)," and in addition to the band's already anthemic sounds, it features the strings of the Hallé Orchestra, one of England's oldest and most prestigious orchestras.  (And based in Manchester, of course.)  If this is an indication of what to expect from the album, it is likely to be elbow's most joyful and ambitious record yet. 
---
A Deceptively Sunny Song And Video From Bernice

Bernice, led by singer and songwriter Robin Dann, has just released a video for their single "St Lucia," an animated mini-vacation that suits the song's dreamy, dancey vibe.  It almost sounds like R&B; it almost sounds like electro-pop; it may even remind you of the old Tom Tom Club.   But there's something slightly off-kilter about the way the drums cycle through, and the electronic bassline wobbles, and the vocals and keyboards weave together.  Turns out that Robin Dann grew up in a classical music family, and has formal training in some of classical music's more experimental byways.  She and her Toronto-based collaborators seem to have found a way to make a sunny pop song that has unexpected layers of musical interest.
---
The New Jesus And Mary Chain Song Has An Old Sound

The enduring blend of harsh, noisy electric guitars and gentle, floating vocals – known as shoegaze, for the guitarists' habit of staring down at their foot pedals to create their walls of sound – is usually associated with 90s groups like My Bloody Valentine.  But many people would point to Scottish band The Jesus And Mary Chain as an immediate precursor to that loud/soft sound… and of course there was a little band back in the 60s called The Velvet Underground who may have attempted that sort of dynamic as well.  Anyway, The Jesus And Mary Chain have not made a new record since 1998, although they've been talking about one for almost a decade.  Now, we have proof that a new album is coming.  It'll be called Damage And Joy, and comes out on March 25; the proof is in the release of a single called "Amputation," which doesn't break new ground but instead pays sly tribute to Lou Reed and the Velvet Underground.  The repeating line towards the end, "I'm a rock'n'roll amputation," will inevitably remind many listeners of Lou Reed singing, "Despite all the amputation, You could dance to a rock 'n' roll station," in the Velvet Underground's classic "Rock'n'Roll."