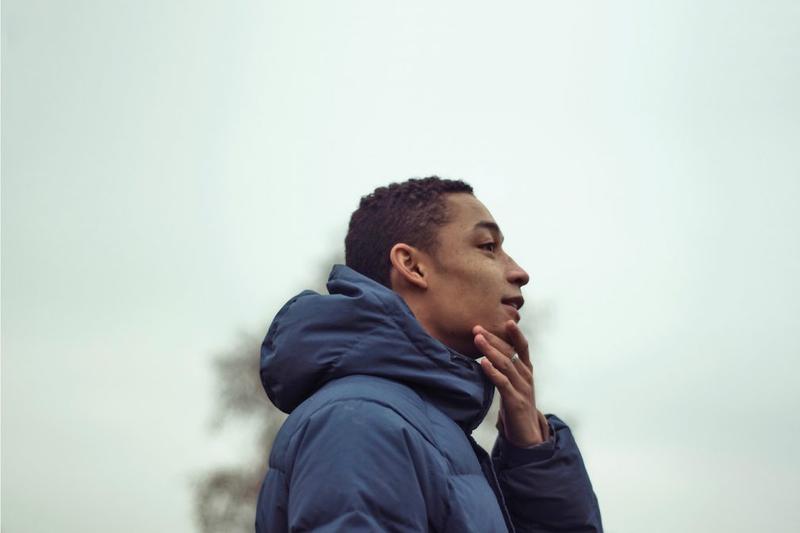 Week of August 29: Good hip hop and bad grammar from London; De La Soul's (crowded) return; the mother of all box sets; and a stunning music video tribute to our national parks.
---
De La Soul Returns, In A Crowd
De La Soul's brilliant 1989 album Three Feet High And Rising set the bar so high that even they've had trouble clearing it in the years since. But a 600K Kickstarter campaign raised expectations for the Long Island hip hop group's brand new album and the Anonymous Nobody, which came out Friday. In theory, it's a De La Soul album; in practice, you have to peer around and between all their guest vocalists to catch a glimpse of the trio. Usher, David Byrne, Damon Albarn, and 2 Chainz each appear on a track, and the resulting sound, diverse and eccentric, has its ups and downs. I've been going back and forth about which song to feature here – my first thought was "Royalty Capes," which has been online for a week or so already and is a genuine De La Soul feature, full of typically odd, unexpected references ("atomic number 79" from the periodic table of elements is gold, in case you were wondering). But the David Byrne number, "Snoopies," is just so irresistibly catchy and somehow sounds like both a classic De La Soul song and a David Byrne track. I think, though, that I'll settle on "Here In After," in which Damon Albarn (lead singer of Blur and Gorillaz), who has worked with De La Soul before, manages to be both a vital presence and not overshadow the trio. It's sad and wise, and of course, beautifully produced.
---
Loyle Carner May Be The Nicest Guy In Rap
Loyle Carner, the British rapper and songwriter, is one of those people whose music you discover and then think, "why isn't this guy famous?" His song "Florence," driven by a melancholy piano and a downbeat groove, is actually about taking care of his little sister; it's beautiful and sweet and at least a little more widely known because it was used in an Apple iPhone ad a few months back. If you listen to his songs and watch his videos, you'll see a refreshing response to the preening, strutting rappers who dominate the market. Instead of tricked out cars, references to dealing drugs, and barely-clad girls, Carner's videos tend to look like he asked a friend to shoot them in his house or his neighborhood with whoever happened to be around at the time. None of which means a thing if the songs aren't good. Fortunately, his are. The latest is called "No CD," a cleverly titled, guitar-driven tune that namechecks old CDs by Jay Z and ODB, played "in perfect order 'cuz of my OCD." The video is wonderfully droll and made me want to pull out my old Rock Band/Guitar Hero gear out of the closet.
---
Postmodern Blues From London
L.A. Salami is a singer and guitarist who is also from London. His given name is Lookman Adekunle Salami, so the "stage name" isn't really much of a departure. His debut album, Dancing With Bad Grammar, came out on Friday, and in addition to that delightful album title, it sports some tart, witty lyrics and what Salami calls "postmodern blues." And while his guitar playing does owe a lot to both American folk and blues, his lyrics are often influenced by hip hop. The album's first single and video, "The City Nowadays," came out earlier this summer and showcased the electric blues-rock side of his work (though the album has softer, folky numbers as well), and offered a blistering takedown of modern pop culture. It's also politically aware – "I'm feeling tardy, late to the Jeremy Corbyn party," goes one line, referring to the embattled leader of the UK's fractious Labour Party. But the song that caught my ear from Salami's album is the opening track, "Going Mad As The Street Bins." It shouts out to the late hip hop producer J Dilla, but the sound is rooted in the mid-20th-century "talking blues" sound, with Salami channeling his inner Woody Guthrie, while a distorted electric guitar slyly transforms and subverts the song's old-timey feel.
---
Parsonsfield Get Mad, And Perhaps Confused, In New Song
The quintet Parsonsfield is based in western Massachusetts, but their music draws on the string bands of Appalachia. At least in part. They also like to crank up the amps and pin your ears to the wall. In other words, this is not standard issue bluegrass. Instead of the "high lonesome sound" of a single voice, the group often breaks out into almost cinematic 5-part vocal harmonies, and in their new single, "Barbed Wire," those harmonies have an almost unearthly beauty at the same time that they may remind you of a siren. The song is definitely a warning of sorts, with a passing reference to Donald Trump's proposed wall and more direct messages about what will happen if we don't get our act together. The chorus blazes forth with fuzzed guitar and pounding drums, telling us that "barbed wire killed the buffalo," and somewhat confusingly, "telephone killed the radio." Maybe they meant television, and couldn't get it to fit rhythmically? In any case, Parsonsfield, we in public radio land are here to tell you that we're all fine, thanks. Except, you know, for the part where we're destroying our society and our planet… Anyway, the album, Blooming Through The Black, comes out on September 9; meanwhile, check out the "Barbed Wire" video, shot in some stunning parts of the American West and giving us a Bob Dylan-style look at the song's lyrics.
Parsonsfield will soon play live in the Soundcheck studio, which we will live-stream for your ears at 2pm on September 7.
---
The US National Parks' Centennial Has A Soundtrack
Actually, several soundtracks. To celebrate the 100th anniversary of the founding of the National Parks Service, the NEA provided funding for various groups around the country to commission and perform new music in nearby National Parks. That was great for anyone who was able to get to the right park on the right date, but what about the rest of us? Not to worry – Google has stepped in with a stunning series of videos set in five of America's most beautiful and diverse parks. And they've accompanied the visual imagery with the electronic soundscapes of Kaitlyn Aurelia Smith. Smith has gathered quite a bit of attention in the last three years or so for her electronic music, much of it made without the usual keyboard synthesizers but instead using the Music Easel invented by Donald Buchla. Her music has a flowing, often floating quality that suits these videos. And what videos they are! Some are shot in 360-degree high-definition, so you can look above or behind you as well as what's in front of you; all of them are astonishing and beautifully done. Don't rush through the first, landing page though – Smith's music for that page takes just about a minute and then the page restarts itself. That's the time to click on "start exploring." Oh, and Google suggests you use headphones. Click here to get started. 
---
When "Mostly" Mozart Just Isn't Enough  
Even if you're not a classical music fan, you have to tip your hat (preferably a tricorne hat) to the folks who've put together Mozart 225: The Complete Edition, which they describe as "the most authoritative, complete and scholarly box set ever devoted to the work of a single composer." This comes on the heels of the 50th anniversary of the Mostly Mozart Festival here in NY, which started with the aim of bringing classical music to people who were not necessarily classical music fans. But this set – comprised of 200 CDs and two books – is definitely for the converted. And for the completist: it includes not only every work in the Mozart catalog but also the first recording of a recently unearthed song that was apparently written as part of a friendly competition with his alleged rival, Salieri; the first recording of a newly discovered version of one of the piano sonatas; and two hours of recordings of music played on Mozart's own instruments. Most of the set, though, is culled from classic recordings on the Decca and Deutsche Grammophon labels.
The occasion for all this Amadeophilia (I just made that up) is the 225th anniversary of Mozart's death, which strikes me as being 25 years too late and celebrating the wrong end of his life, but whatever. You're probably not going to run right out and buy this thing when it goes on sale, on October 28 (the actual anniversary is December 5), but you might consider the 3CD starter set of Mozart's "hit singles." I don't know what will be included there, but if it were up to me, this aria from his opera Le Nozze Di Figaro would be on it.
For a far less authoritative, complete, and scholarly look at Mozart, but one that will allow you to thrill your friends with your knowledge of all manner of Mozart trivia, check this out.