Weekend Staff Picks: Magritte, Watson and T-Shirts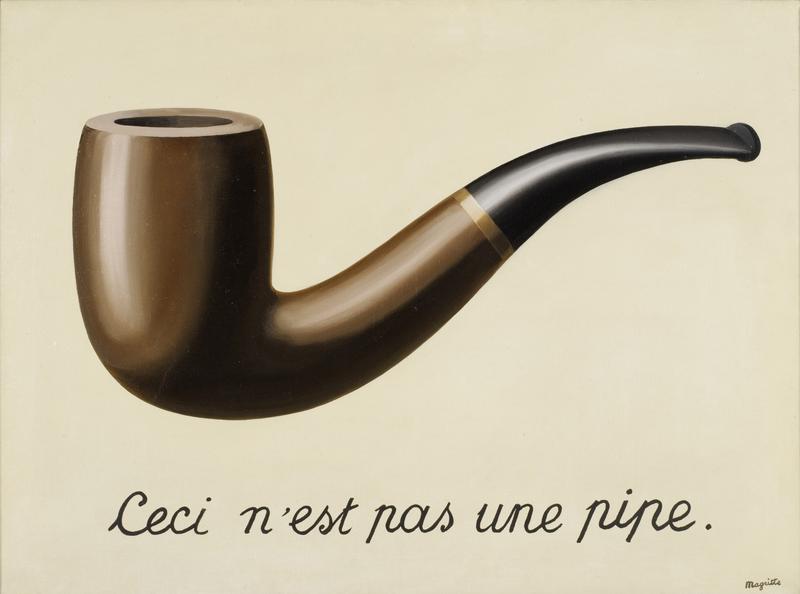 Here are some of the events our WNYC colleagues are checking out around town.
BROOKE GLADSTONE, host and managing editor of On the Media: A lover of art since a cathartic experience of seeing an exhibit while growing up on Long Island, Brooke is excited to revisit an old favorite at MoMa, Magritte: The Mystery of the Ordinary, 1926-1938. While researching the exhibit online she found some of the Belgian surrealist's works she never knew. "I'm eager to see how much I've missed of Magritte," said Brooke.
KATYA ROGERS, senior producer of On the Media: Katya likes a bargain and especially when it serves a good cause. ArtisanFest is a yearly shopping event that features local artisans selling their wares for a fraction of the usual cost and part of the proceeds go to Studio in a School, a program that encourages art in the public schools. It takes place on Sunday in the East Village at 121 East 3rd Street.
SARAH MONTAGUE, senior producer of Selected Shorts and spoken word: As a self described Sherlockian, Sarah is planning on attending Playwrights Horizons' new production, The (Curious Case of the) Watson Intelligence by Madeleine George and directed by Leigh Silverman, which runs through the end of December. Taking note that through history some of the most beloved figures have shared the same last name,this mash-up combines Holmes' sidekick with Alexander Graham Bell's second banana Thomas Watson and that super-computer that keeps winning Jeopardy. "Watson come immediately, the game is afoot," advises Sarah on this production.