Weekend Staff Picks: Trucks, Birds & Sitars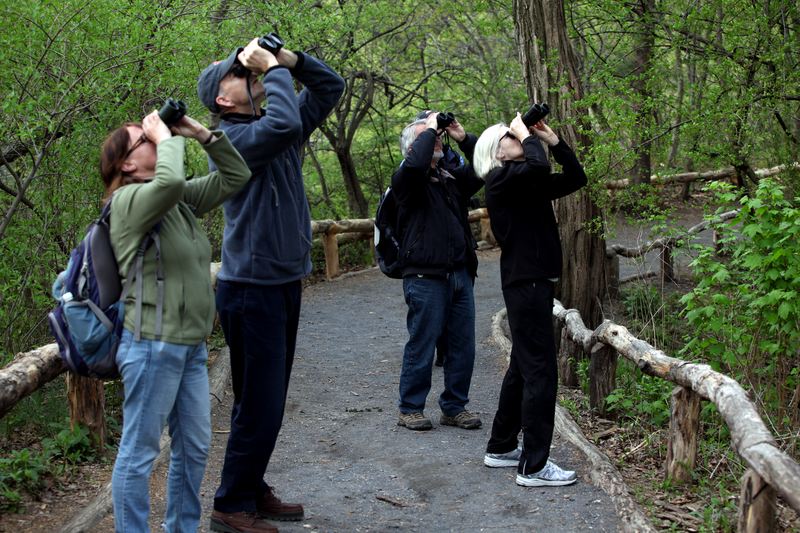 Here are some of the events our WNYC colleagues are checking out around town this weekend.
DARNELL JEFFERSON, Office Services: Darnell is looking forward to the seasonal arrival of the food truck rally sponsored by Harlem Eats on Frederick Douglas Boulevard between 117 and 118 streets. Darnell's favorite NYC food truck is Mr. Nice Guy. "Good burgers, good sliders and good fries," said Darnell, who is also a nice guy.
ANNA SALE, host of the podcast Death, Sex & Money: Anna is planning a combination of activities this weekend, including a visit to the art galleries in Chelsea (click here for map) and, weather permitting, bird watching. "My boyfriend is an ecologist and he's going to be an expert on the bird watching and I will be the expert on the galleries we go to this weekend," said Anna.
ROB WEISBERG, producer WQXR: Always on the lookout for the obscure, Rob is planning on an overnight concert of Indian classical music. Chhandayan, in its 15th year, begins at 8 p.m. Saturday and ends at 5:30 a.m. Sunday at the Society for Ethical Culture in Manhattan. "The exciting thing about this is that Indian classical pieces were written to be played at certain times of day and people will actually get to hear pieces that were intended to be played at 3 a.m.," said Rob.