Weekend Staff Picks: Lunchboxes, Movies & Yachts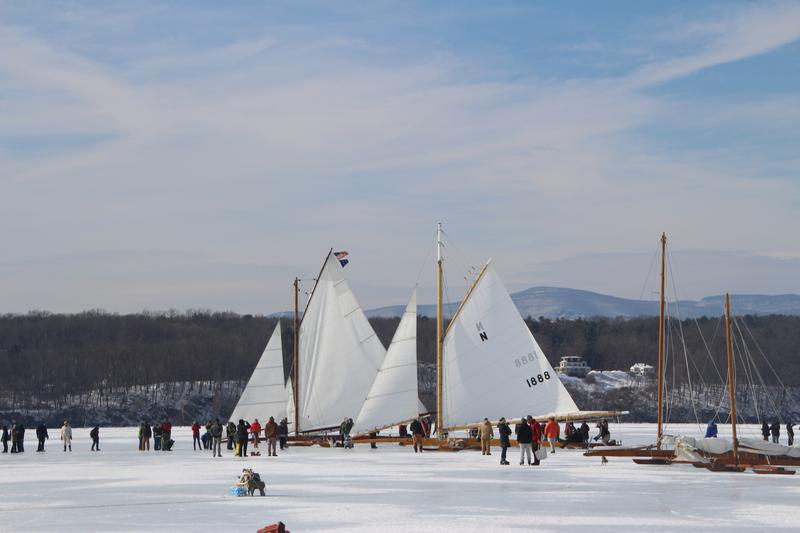 Here are some of the events our colleagues are checking out around town this weekend.
ARUN VENUGOPAL, WNYC reporter: Workers in Mumbai take their lunch very seriously and a new movie, The Lunchbox, depicts a love story between a young housewife and an older man when there's a lunchbox mix-up. The film, written and directed by Ritesh Batra, is playing at the Lincoln Plaza Cinemas and Angelika Film Center.
LIORA NOAM-KRAVITZ, Morning Edition audio board operator: Liora suggests an off Broadway play from New York Theatre Workshop which she describes as a "Rubik's cube." Love and Information, by Caryl Churchill at the Minetta Lane theater, is a series of very short scenes — 57 of them —  in rapid succession performed by a cast of 15 actors. This sounds dizzying.
BRIAN LEHRER, host of The Brian Lehrer Show: Brian suggests a film festival by and about people with disabilities. ReelAbilities: NY Disabilities Film Festival is the largest of its kind with 30 venues showing films. "The thing about festivals like this is it can't just be issue oriented and dry and lecturing at you, the material has to be entertaining and moving and good," said Brian. "What I've heard and what I've seen myself, there's a lot of really good stuff here," he added.
KAREN FRILLMANN, enterprise editor: Who is sick of the cold weather? Not Karen! She's planning on heading north where the Hudson River is still frozen and the ice-yachts make their rare appearance. They used to regularly do this in the 19th century and now the yachts have made a resurgence. If the wind is just right one of the captains may take you for a ride.
Ice-yachts on the frozen Hudson River (Issac Kestenbaum)
Antique ice-boat (Issac Kestenbaum)
(Issac Kestenbaum)