Weekend Staff Picks: Fire, Ice Cream & Brazilian Music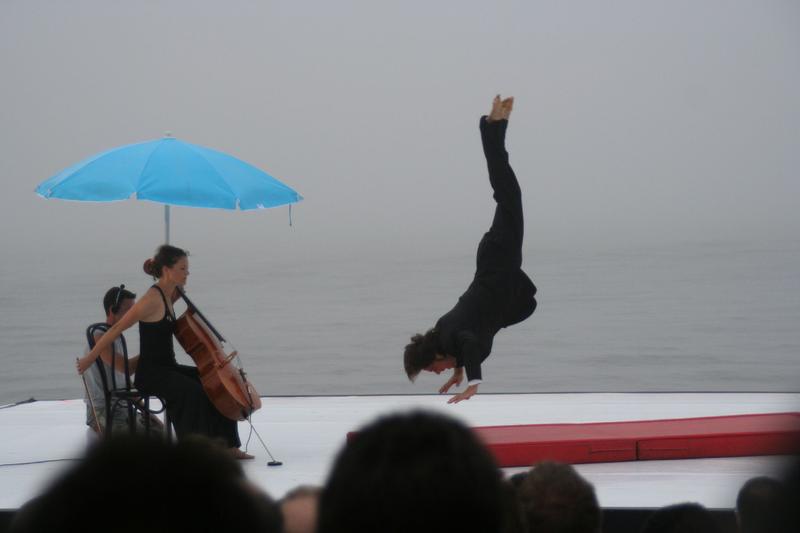 Here are some of the events our colleagues are checking out around town this weekend.
RICHARD HAKE, news host: Now in its 20th year, The Fire Island Dance Festival benefits Broadway Cares/Equity Fights AIDS and has turned into a must-see event on Long Island's Fire Island Pines. Eclectic performances by dancers from all genres from Broadway to ballet will appear on a makeshift stage on the water with the Great South Bay and the setting sun as the backdrop.

WAYNE SHULMISTER, senior broadcast engineer:  A self described fan of intense lyrics in music, Wayne is looking forward to a concert by the band Neutral Milk Hotel next Tuesday and Wednesday in the Prospect Park Bandshell as part of Celebrate Brooklyn. To psych himself up for the band Wayne is planning to load up on ice cream at the new outpost of Ample Hills Creamery in Gowanus.

GISELE REGATAO, senior culture editor: "Brazilian music is the best music in the world," Gisele boasts of her homeland. For the next nine days she will have lots to choose from because Brasil Summerfest is underway where Brazilian music will be performed at venues all across the city. Gisele recommends Lenine who will be at Summerstage in Central Park on Saturday.