This Week in Politics: As Trump Unravels, Support for Clinton Grows Among New York Voters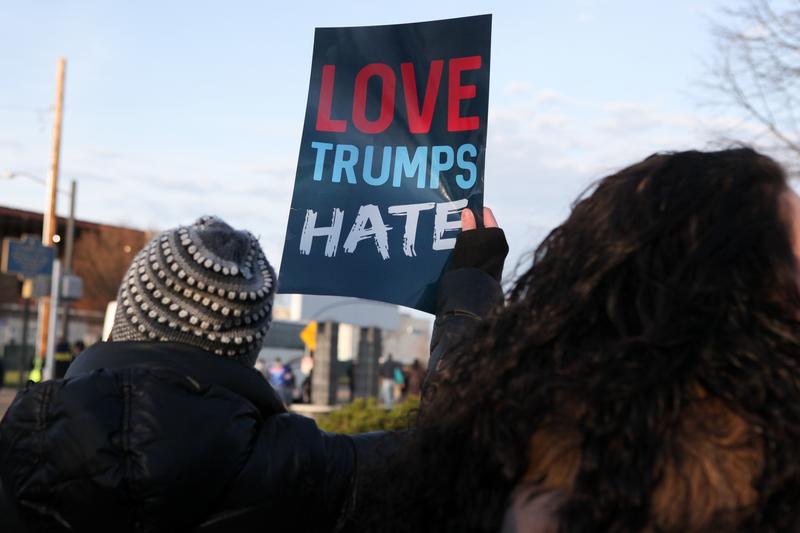 The week started with the nominee of the Republican Party implying that gun owners should to resort to violence if Hillary Clinton is elected.
A few days later, he pushed the narrative deep into fantasyland when he declared President Obama the "founder" of ISIS.
Where do we go from here?
For many, the answer is the voting booth. And judging by some of the most recent polls, voters are becoming more energized in their opposition to Donald Trump – and in their support of Hillary Clinton.
Throughout this election season, WNYC's Andrea Bernstein has been speaking with 18-year-old first time voters and 60-somethings planning for retirement. "The conventions and their aftermath have really sharpened and hardened the voters' views of both candidates," she told host David Furst.
As November draws ever closer, we'll continue to check in with these New York voters.