This Week in Politics: 'Signs of Nervousness' Among Evangelicals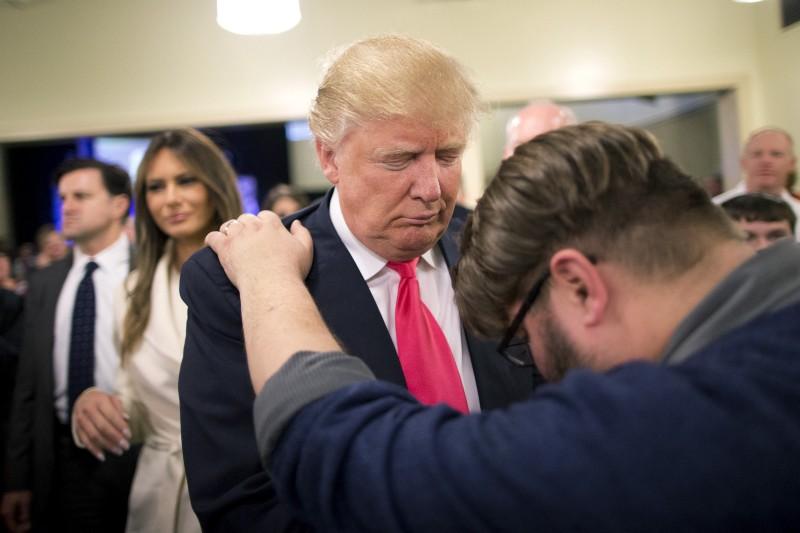 It might be expected that religious conservatives would be particularly upset with the 2005 videotape of Donald Trump bragging about assaulting women, but reactions have been mixed. Many of the leaders who supported Trump during his campaign stood by the candidate.
On his 700 club show, Pat Robertson attempted to put the video in context, saying, "Let's face it, a guy does something 11 years ago as a conversation in Hollywood where he's trying to look macho and 11 years later they surface it in the Washington Post or whatever."
Televangelist Kenneth Copeland, a member of Trump's evangelical advisory board, took things further. He said anyone who planned to sit out the election and not cast a vote against Hillary Clinton would be 'guilty of murder.' He added, 'You're gonna be guilty of an abomination of God. You're gonna be guilty of every baby that's aborted from this election forward.'
Still, another member of Trump's advisory board saw things differently. Megachurch pastor James MacDonald renounced Trump, saying the comments in the video revealed him to be 'lecherous and worthless.'
Washington Post religion reporter, Sarah Pulliam Bailey joins host David Furst for a roundup of Christian conservative reaction to the Trump video. One week after it was made public, Bailey says she is seeing 'signs of nervousness and angst among evangelicals' when it comes to support for Donald Trump. At the same time, she adds, this is a group that has detested Hillary Clinton for decades.