This Week In Politics: The Snowball Effect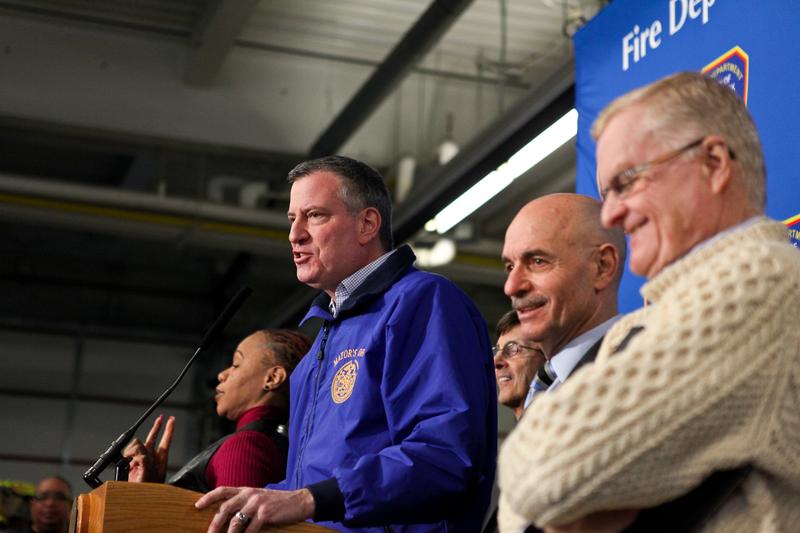 Snow created problems on both sides of the Hudson this week: for Mayor Bill de Blasio, who was forced to acknowledge that "more could have been done" when it came to snow removal; and for Chris Christie, whose inaugural party had to be cancelled. The Governor delivered his inaugural address even as FBI agents began to investigate a second allegation of abuse of power — this one over a Hoboken development deal and Sandy aid.
WNYC's Andrea Bernstein, Brigid Bergin and New Jersey Public Radio's Nancy Solomon break it all down.