This Week In Jazz: Staff Music Selections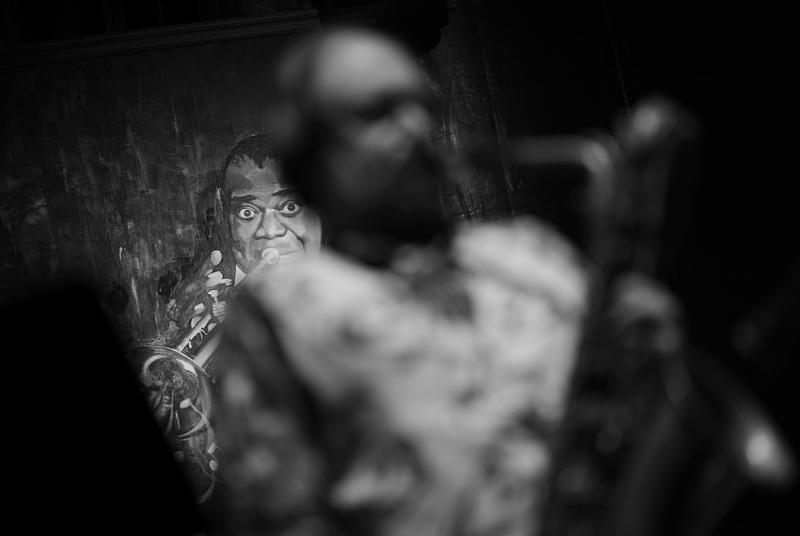 The Jonathan Channel brings you great music - no matter where you are. Here are our staff picks for the week of April 21-27.
Javon Jackson Quartet @ Village Vanguard (New York, NY) - Tenor Saxophonist Javon Jackson leads a band with Jeremy Manasia (piano), David Williams (bass) and Willie Jones III (drums) - this week through Sunday at Village Vanguard. Two shows each evening 8:30 & 10:30.
On Tour: Sergio Mendes @ Yoshis (Oakland, CA) - Tuesday and Wednesday evening, prolific bossa nova legend, Sérgio Mendes brings his brand of jazz to Oakland, California. Two shows each evening 8 & 10PM. 
Annie Ross @ The Metropolitan Room (New York, NY) - This evening catch founding member of Lambert, Hendricks and Ross, Annie Ross at The Metropolitan Room. Doors are at 9PM. 
Nicole Henry @ Dizzy's Club Coca-Cola (New York, NY) - Head uptown tonight and check out Nicole Henry. Winner of 2013 Soul Train Award for "Best Traditional Jazz Performance", tonight Henry will celebrate iconic women of music. A program of music by artists such as Sarah Vaughan, Ella Fitzgerald and Aretha Franklin. Doors at 7:30PM.
Michael Feinstein @ The Appel Room (New York, NY) - Wednesday evening, vocalist Michael Feinstein celebrates the music of George Gershwin. Joining Feinstein are Catherine Russell, Carole J. Bufford, Allan Harris and Vinco Giordano and the Nighthawks. Show begins at 7PM.  
On Tour: Cyrille Aimee @ Cabaret at the Columbia Club (Indianapolis, IN) - The New York Times declares Cyrille Aimee, "One of those singers whom non-singing musicians call 'a musician". Need we say more? Don't miss this jazz vocalist Wednesday night at the Columbia Club.  
On Tour: Renee Rosnes Quartet @ Cafe Latino (Ourense, Spain) - Labeled a "virtuoso" by The New York Times, vocalist Renee Rosnes leads her quartet Wednesday night at Cafe Latino. A favorite of The Jonathan Channel, this is a show that shouldn't be missed. Visit the artists website for complete show information. http://www.reneerosnes.com/index.php
On Tour: Tony Bennett @ War Memorial Auditorium (Greensboro, NC) - The incomparable Tony Bennett is on tour and playing Greensboro, North Carolina this Thursday. Take a night off and enjoy a night of music performed by a living legend. Visit https://tonybennett.com/ for more information. 
Wessell "Warmdaddy" Anderson @ Dizzy's Club Coca-Cola (New York, NY) - Thursday night, former member of the Jazz at Lincoln Center Orchestra and longtime Wynton Marsalis Septet member, saxophonist Wessell Anderson performs at Dizzy's. JazzTimes raves, "Wess Anderson plays the alto saxophone with rapture and ardor." Two shows Thursday 7:30PM & 9:30PM.
Johnny O'Neal @ Smalls Jazz Club (New York, NY) - Devotee of jazz greats Oscar Peterson and Ray Brown, pianist Johnny O'Neal leads his trio this Sunday at Smalls Jazz Club. Enjoy Sunday night in Greenwich with Johnny O'Neal (piano), Paul Sikivie (bass) and Charles Goold (drums). Show begins at 10PM.
On Tour: Tierney Sutton @ Catalina Jazz Club (Los Angeles, CA) - Singer Tierney Sutton takes her Grammy nominated Joni Mitchell Project, After Blue on the road. Sutton and special guest cellist Mark Summer will be performing Friday through Sunday at Catalina Jazz Club. Visit http://www.catalinajazzclub.com/ for complete show information. 
On Tour: Gregory Porter @ New Orleans Jazz & Heritage Festival (New Orleans, LA) - Headed to New Orleans for the Jazz Festival? Don't miss Grammy nominated jazz vocalist, Gregory Porter. He will be performing Friday afternoon at 5:45 in the Zatarain's/WWOZ Jazz Tent.
Stacy Sullivan @ The Metropolitan Room (New York, NY) - Saturday night is the final night of "It's a Good Day: A Tribute to Miss Peggy Lee". Sullivan has devoted herself to the role and Stephen Holden of The New York Times raves, "Miss Sullivan..can swing..and makes you feel the howling loneliness of a star in a gilded cocoon. Show begins at 7PM.