This Week in Jazz: Staff Music Selections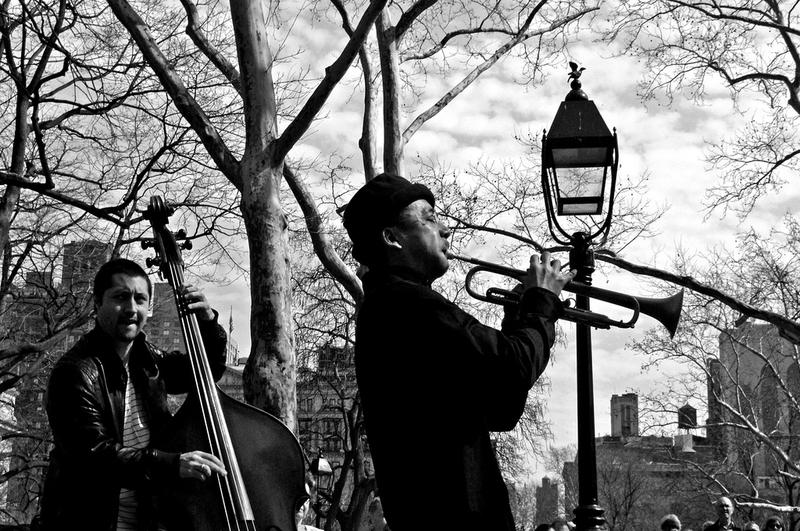 The Jonathan Channel brings you great music - no matter where you are. Here are our staff picks for the week of April 28 - May 4.
Steve Kuhn Trio @ Birdland (New York, NY) - Pianist Steve Kuhn has played with many great names in jazz: John Coltrane, Stan Getz, Art Farmer (just to name a few). Tonight through Saturday, the Steve Kuhn Trio plays at Birdland; Steve Kuhn (piano) Steve Swallow (bass) and Joey Baron (drummer). Show starts at 8:30PM. 
Fred Hersch Trio @ Jazz Alley (Seattle, WA) - 6 time Grammy Award nominiated jazz pianist/composer performs Tuesday & Wednesday night at the Pacific Jazz Institute. Vanity Fair calls Hersch, "the most arrestingly innovative pianist in jazz." Do yourself a favor and go see this show. http://www.jazzalley.com
On Tour: Diana Krall @ Royal Opera House Muscat (Shatti Al-Qurm, Sultanate of Oman) - In the middle of her International tour, singer Diana Krall will be performing in Shatti Al-Qurm Tuesday and Wednesday night. Catch this Grammy Award winning artist touring with her new record, Glad Rag Doll. Visit the artist's website for complete tour information. http://www.dianakrall.com/tour.aspx
On Tour: Dianne Reeves @ Schermerhorn Symphony Center  (Nashville, TN) - Thursday evening, 4 time Grammy Award winning vocalist Dianne Reeves kicks off her international tour in Nashville, Tennessee. Reeves is touring with her new album, Beautiful Life. Visit the artist webpage for complete tour information. http://diannereeves.com/
On Tour: Champian Fulton @ The Nations Music Centre (Calgary, Alberta, Canada) - Pianist/Vocalist Champian Fulton heads to Canada for the second leg of her international tour. Thursday evening, Champian leadsThe Champian Fulton Quartet for a night of jazz standards and work from her new album, Champian Sings and Swings. Visit the artist's website for complete tour information. http://www.champian.net/live/
Clayton Brothers Quintet @ Jazz Standard (New York, NY) - Thursday through Sunday evening, don't miss the Clayton Brothers Quintet at the Jazz Standard. Terrell Stafford (trumpet), Jeff Clayton (alto sax), Gerald Clayton (piano), John Clayton (bass) & Obed Calvaire (drums). Two shows each night - check the club website for more info http://jazzstandard.com/
On Tour: John Pizzarelli @ Blues Alley (Washington, DC) - World renowned jazz guitarist/vocalist (and host of Radio Deluxe on The Jonathan Channel) takes his tour to Washington, DC this week. Catch him Thursday through Sunday night at Blues Alley. Check the artist's website for complete tour information. http://www.johnpizzarelli.com/pizzarelliTour.html
Lady Day on Broadway @ Emerson's Bar and Grill (New York, NY) - Five time Tony Award winner Audra MacDonald stars as Billie Holiday in Lady Day on Broadway. The show runs through August 1st and this week you can catch shows every day, including Sunday.  The New York Times raves, "Holiday's almost girlish timbre, darkened by age and use, and her tremulous vibrato are evoked with an eerie exactitude". Get tickets while you can!
Michael Feinstein @ The Performing Arts Center (New York, NY) - This Saturday, join stellar interpreter of the Great American Songbook Michael Feinstein, for a night of Gershwin. The New York Times declares, "Mr Feinstein glides through lycircs like a champion figure skater." This show will not disappoint. 
Kristin Chenoweth @ Carnegie Hall (New York, NY) - Head uptown this Saturday for a night of song with Tony and Emmy award winning performer Kristin Chenoweth. Chenoweth will perform a program entitled, The Evolution of A Soprano - directed by Richard Jay-Alexander & musical direction from Mary-Mitchell Campbell. Show starts at 7:30PM.
On Tour: Caetano Veloso @ Torino Jazz Festival (Turin, Italy) - Sunday afternoon, Brazilian composer/guitarist Caetano Veloso brings his new album, Abracaco to the Torino Jazz Festival. Visit the artists website for complete tour information http://caetanoveloso.com.br/en/agenda.php
On Tour: Kate McGarry @ The Rooster's Wife (Aberdeen, NC) - This Sunday, catch Grammy nominated vocalist Kate McGarry (favorite vocalist of Jonathan Schwartz) in Aberdeen, North Carolina. McGarry is touring with her new record, a collaboration with her husband/guitarist Keith Ganz, Genevieve & Ferdinand.