This Week in Jazz: Staff Music Selections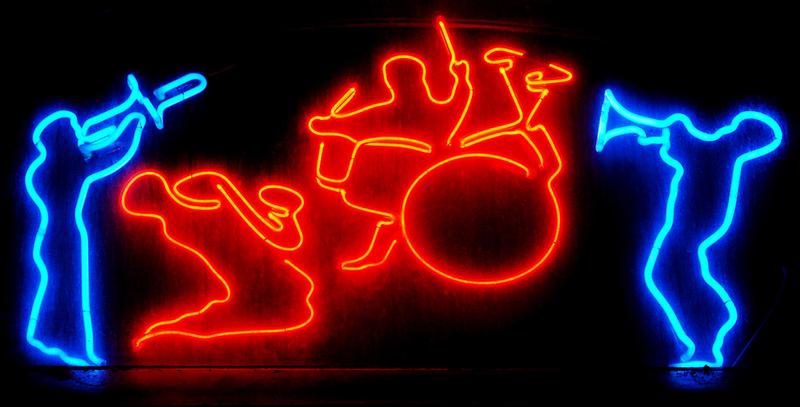 The Jonathan Channel brings you great music - no matter where you are. Here are our staff picks for the week of April 14-20.
The Don Friedman Trio @ Smalls Jazz Club (New York, NY) - Head to Greenwich Villiage tonight for The Don Friedman Trio. Legendary jazz pianist, Don Friedman has performed with Chet Baker, Ornette Coleman and many others. Tonight, he is joined by Phil Palombi (bass) and Klemens Marktl (drums). Show is 7:30 to 10PM.
On Tour: Bill Charlap & Sandy Stewart @ The Royal Room (Palm Beach, FLA) - Bill Charlap and Sandy Stewart are on tour and tonight Palm Beach, you are in luck. Stephen Holden of The New York Times raves, "Each year their collaboration deepens in intensity and insight...communication so finely tuned, you hold your breath an hang on every note and vocal inflection." Need we say more? Doors open at 7:30PM.
Pat Martino Organ Trio @ Birdland (New York, NY) - Jazz veteran Pat Martino is at Birdland all Tuesday - Saturday. Flanked by Pat Bianchi (organ) and Carmen Intorre Jr. (drums) - this show isn't one to pass on. Two shows each night 8:30 & 11PM. 
On Tour: Diana Krall @ Paramount Theater (Seattle, WA) - In the middle of her West Coast Tour, singer Diana Krall will be performing in Seattle on Wednesday night. Grammy Award winning artist touring with her new record, Glad Rag Doll, this will be a great show. Visit the artists website for complete tour information. http://www.dianakrall.com/
On Tour: PJ Perry All-Star Quartet w/Renee Rosnes (Victoria, BC) - Wednesday night, Award-winning pianist/composer Renee Rosnes will be performing with the PJ Perry Quartet in Victoria, British Columbia. Drop in for a night of great jazz with these seasoned performers. Visit http://www.reneerosnes.com/ for complete tour information. 
"Monk" - The Lost Files w/Clarence Penn @ Dizzy's Club (New York, NY) - Join Clarence Penn and his quartet Wednesday evening, for a re-imagining of the music of Thelonious Monk. A Grammy award winning artist and his a fixture in NYC jazz, Penn has been hailed by The New York Times as, "..an inexhaustibly creative drummer." Not to miss. 
Champian Fulton Quartet @ Garage (New York, NY) - Fresh from her international tour, pianist/vocalist Champian Fulton can be found Thursday night at Garage. Doors open at 6:30PM. Visit the artists website for more information. http://www.champian.net/ 
On Tour: John Pizzarelli @ Hetternhausen Center for the Arts (Lebanon, IL) - This world renowned jazz guitarist and vocalist (and host of Radio Deluxe on The Jonathan Channel) hits multiple cities this week performing work from his new album, Double Exposure. On Thursday night, he performs in Lebanon, IL.  Check here for complete tour information. 
Audra McDonald in Lady Day @ Emerson's Bar & Grill (New York, NY) - Five-time Tony Award winner, Audra McDonald tackles the role of Billie Holiday in the new production of Lady Day. On through June, the show is perhaps the closest you'll come to seeing the Lady Day herself. Visit http://www.ladydayonbroadway.com/ for complete info.