Week In Politics: Trump Thanks Supporters, Bashes Critics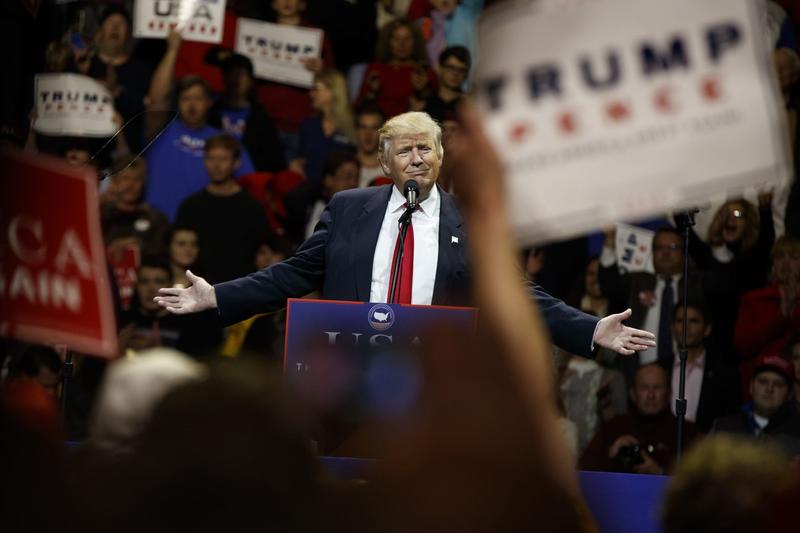 Last night, President-elect Donald Trump began what's billed as a "thank you" tour, telling a partially-filled arena in Cincinnati that the "old rules no longer apply. Anything we want for our country is now possible."
Earlier this week, he announced that he's drawing up documents to separate himself from his many business interests, and that he brokered a deal with Carrier Corporation to keep several hundred factory jobs in Indiana.
Journalists Julie Mason (@juliemason), host of The Press Pool on SiriusXM, and Jesse Holland (@jessejholland) of the Associated Press join Here & Now's Jeremy Hobson and Robin Young to discuss the week's news from the presidential transition team.
Copyright 2016 NPR. To see more, visit http://www.npr.org/.