A Week and Two Plane Tickets Later, a Return from Iran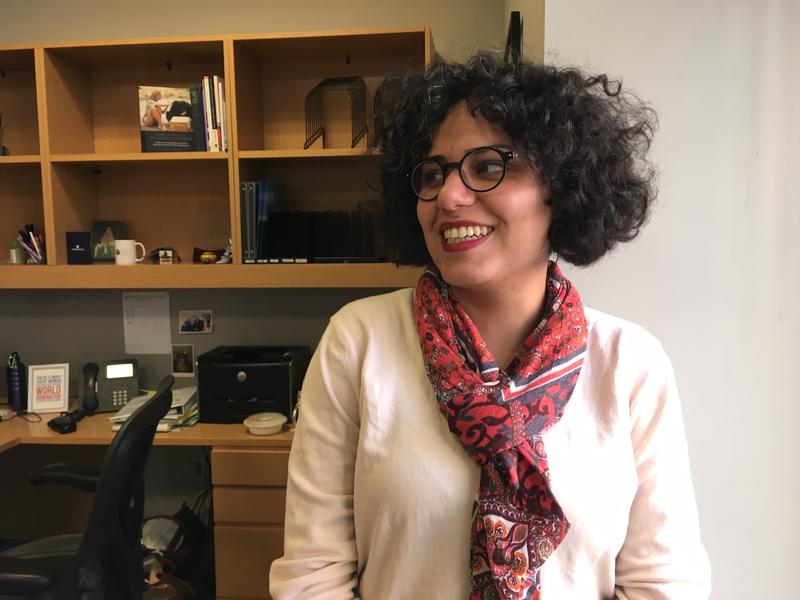 As the legal fight over President Donald Trump's executive order on immigration continued, previously approved refugees and travelers from seven majority Muslim countries entered the United States, utilizing a window on travel that opened over the weekend.
Saira Rafiee, a doctoral student in political science enrolled at The Graduate Center at CUNY, was caught in the initial confusion, before making a second attempt on Saturday to return to the United States. At first, she was supposed to leave her native country of Iran on Jan. 27, returning from winter break a few days before the second semester began. But while Rafiee was checking in at the airport, Trump signed the order barring entry to travelers from seven majority Muslim countries, including Iran.
On the advice of CUNY officials back in New York, Rafiee boarded the flight for the first leg of her journey anyway. In Abu Dhabi, where she was to make her connection to New York, she was detained. Eighteen hours later, she boarded a flight — back to Iran.
"I'm a fortunate case here, because I had a home to go back to," said Rafiee. She also had people back in New York working to help her get back to school. "I had a union that was really supportive of me. The school was really supportive of me."
The CUNY system mobilized quickly on Saira's behalf, and for other students affected by the immigration order. CUNY estimated that 120 of their students were affected, students already in the United States and four students, including Rafiee, who were abroad when the order went into effect.
Joy Connolly, provost of the CUNY Graduate Center, said faculty were quickly in touch. Within 72 hours, professors had already reached out to Saira offering to have her join classes by Skype. CUNY set up a hotline for affected students and staff, which included legal help from CUNY Citizenship Now. 
Rafiee, who had publicly written about her experience on Facebook, became something of a cause célèbre and rallying point for critics of the travel order. She was the focal point of a rally days after the order was signed; later in the week she was a hashtag on twitter.
As a political science scholar, and someone who studies authoritarian governments specifically, Rafiee expressed strong criticisms of the immigration order.
"I don't want my story to become a sensational story that people just feel sympathy," she said. "I need them to use this sympathy to resist."
Rafiee returned to the U.S. on Saturday, greeted by friends, a CUNY immigration attorney and The Graduate Center's vice president for student affairs, and was back in class on Monday. 
Click the audio player to hear the full story.