Indivisible
Week 9: Trump and Russia: What Does The FBI Know?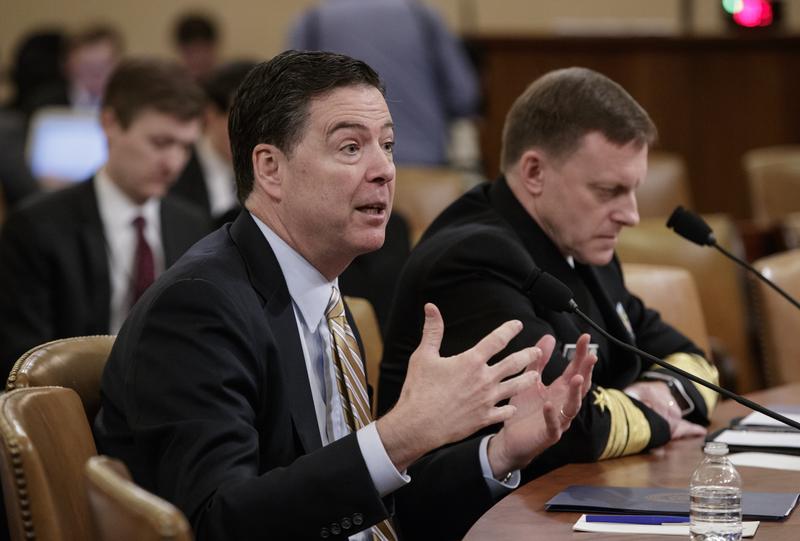 We could soon be learning more about President Trump's ties to Russia. FBI Director James Comey was quizzed by the House Intelligence Committee on Monday -- where he revealed that the bureau is investigating possible links between Moscow and the White House. He also blew off the President's claims that he was wiretapped during last year's election.
On this episode of Indivisible, WNYC's Kai Wright and John Prideaux from The Economist talk with Washington Post reporter Karoun Demirjian about Comey's testimony and other highlights from the hearing.
Then, journalist Casey Michel joins the conversation to discuss his new report for People For the American Way about the far right's connection to Putin.
Are you concerned Russia may have intervened in the presidential election? #IndivisibleRadio

— WNYC 🎙 (@WNYC) March 21, 2017
Here are some tweets from this episode:
Indivisible Week 9: Trump and Russia -- What Does The FBI Know?