Indivisible
Week 9: Can Judges Be Impervious to Party Politics?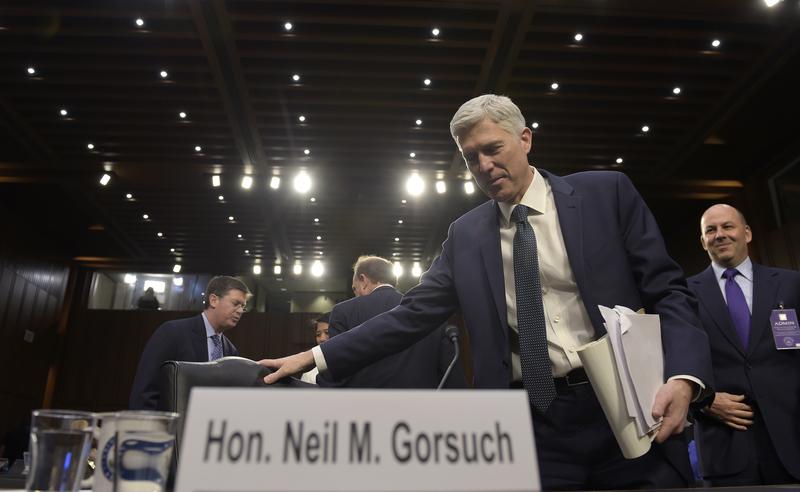 Some have used the word "conservative" to describe Supreme Court nominee Neil Gorsuch. But during his confirmation hearings on Monday, Gorsuch stated, "There's no such thing as a Republican judge or a Democratic judge. We just have judges in this country." Even if that were the case, there is no question that our process of nominating judges to the Supreme Court is a partisan one.
On this episode of Indivisible, host Charlie Sykes explores what it really means to be a conservative judge, and why it's a concept open to interpretation.
He'll be joined by Randy Barnett, Georgetown Law professor and author most recently of Our Republican Constitution: Securing the Liberty and Sovereignty of We the People, and Jeffrey Rosen, President and Chief Executive Officer of the National Constitution Center and author most recently of Louis D. Brandeis: American Prophet. Charlie will also be joined by Elie Mystal, editor of Above the Law and the host of a new show from WNYC Studios called "Persuade Me." He's also the legal editor for WNYC's "More Perfect."
Do you want to see Neil Gorsuch confirmed as a Supreme Court justice? #IndivisibleRadio

— WNYC 🎙 (@WNYC) March 23, 2017
Here are some Tweets from this episode:
Indivisible Week 9: Can Judges Be Impervious To Party Politics?