Indivisible
Week 8: Can Washington Fix America's Health Care System?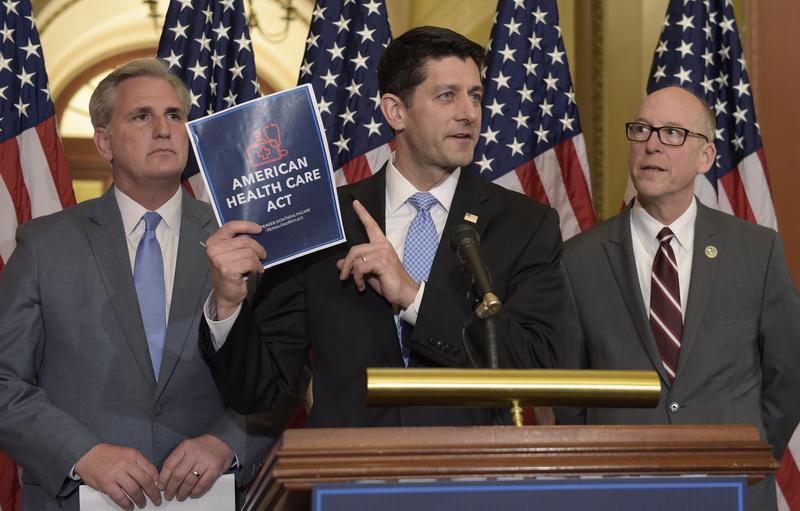 The American Health Care Act could be hitting its first snag. A new report released on Monday by the Congressional Budget Office found that the proposed Republican plan would force millions of people to lose coverage -- as many as 14 million people could be left uninsured by next year. And the bill is already facing a chorus of criticism from Democrats and Republicans alike.
On this episode of Indivisible, hosts Anne McElvoy and Kai Wright dig into health care in America and why a workable system has been so politically and economically fraught.
They are joined by Elisabeth Benjamin from the Community Service Society of New York to take calls about how the Republican replacement plan would affect listeners across the country.
What do you think is the most pressing issue in America today? Tell us ahead of our #IndivisibleRadio show on @WNYC at 8 p.m. ET

— The Economist (@TheEconomist) March 13, 2017
Curious to know where your Congressperson stands on the health care bill? Check out our tracker here.
Here are some tweets from this episode:
Indivisible Week 8: Can Washington Fix America's Health Care System?