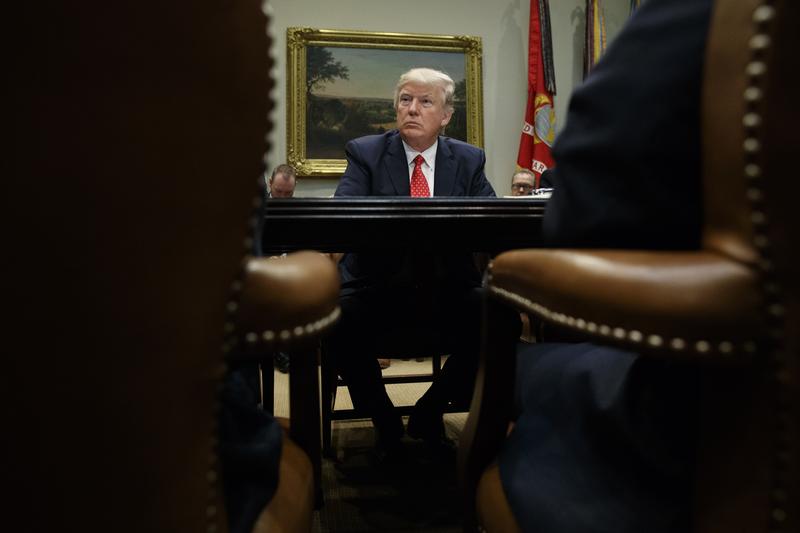 Week 7 of Indivisible means we've made it to the midway point in Trump's first 100 days in office. (If you're really keen on counting down his full presidential term, there's a calendar for that.) 
We started the week on Monday with a call out to our listeners: What issues do you care about the most in this administration?
#IndivisibleRadio The ACA and the attack on the environment mobilized me. I am now the Co-Pres of a local Democratic Women's Club. TY!

— Vita Starck Rice (@chinacatrider) March 7, 2017
#IndivisibleRadio in Kansas City we're under tornado warning, concerned that Trump will cut funds to NASA and NOAA satellite

— Jane Kloeckner (@KloecknerJane) March 7, 2017
On Tuesday, host Brian Lehrer took a broad look at how the term "nationalism" has changed for Republicans and Democrats since Trump has taken office.
Wednesday's show addressed issues Conservatives have with the GOP's proposed health care bill. Host Charlie Sykes offered listeners a chance to chime in with ways they think Obamacare can be improved upon.
And Thursday's host Kerry Miller tapped into the sentiments of millennial voters -- poised to become America's largest voting bloc by 2020.
@KerriMPR As a Millenial I see the election as just one more thing and we are going to have to clean up #IndivisibleRadio

— Emma Valentine (@chungm00n) March 10, 2017
@KerriMPR I'm 19. Public civic engagement is the most important in order to keep a democracy. #IndivisibleRadio

— Julia (@JuJu_FTW) March 10, 2017
Thanks for tuning in this week. Remember you can listen to Indivisible Monday through Thursday at 8pm ET on WNYC and on over 160 public radio stations across the country. You can also subscribe to the show on iTunes or wherever you get your podcasts.