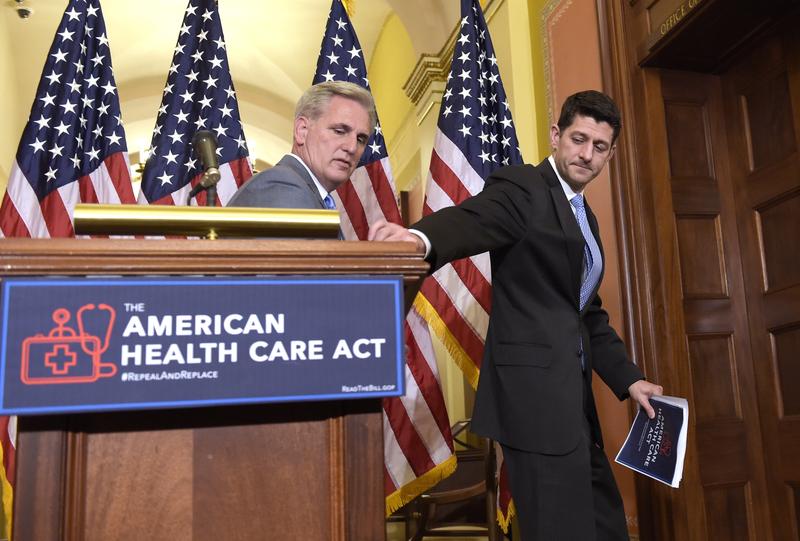 There's a new healthcare bill on the table, but not all conservatives are happy about it. And if the Trump administration can follow through with their promises to dismantle Obamacare, this bill is just the tip of the iceberg.
Don't worry, getting rid of state lines, which will promote competition, will be in phase 2 & 3 of healthcare rollout. @foxandfriends

— Donald J. Trump (@realDonaldTrump) March 7, 2017
On this episode of Indivisible, host Charlie Sykes explains why and takes your calls. He's joined by Philip Klein, Managing Editor and Columnist for The Washington Examiner and author of "Overcoming Obamacare: Three Approaches to Reversing the Government Takeover of Health Care."
What do you think about the Affordable Care Act? Tweet #IndivisibleRadio with your thoughts about #HealthCareReform

— WNYC 🎙 (@WNYC) March 9, 2017
Here are some tweets from this episode: