Indivisible
Week 5: The Future of National Security Under Trump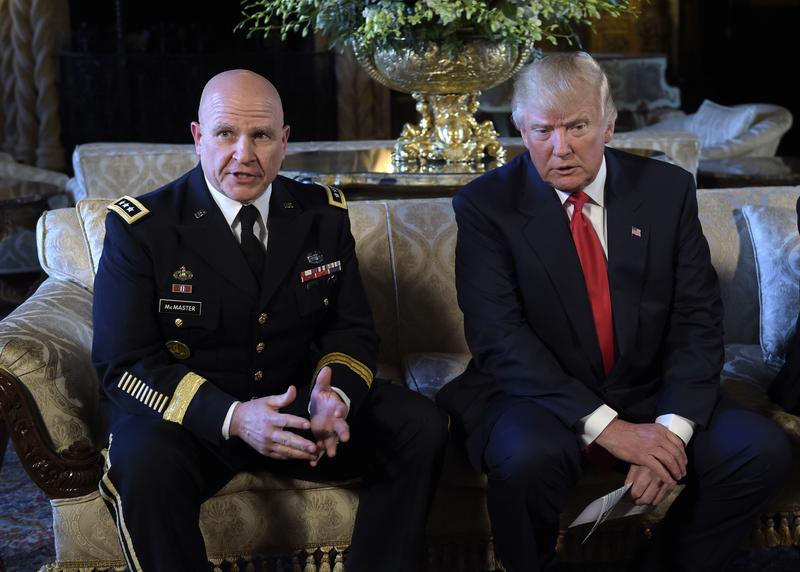 There are big questions facing the Trump administration about its approach to national security. On Monday, President Trump named Army Lt. Gen. H.R. McMaster to be his new national security adviser. McMaster has been critical of how the Bush administration handled the first days of the Iraq war, and his views could lead to a change of tactic in the region.
Just named General H.R. McMaster National Security Advisor.

— Donald J. Trump (@realDonaldTrump) February 20, 2017
McMaster earned quick praise from Republicans, including Sen. John McCain, a harsh critic of Mr. Trump's performance so far.
Lt Gen HR McMaster is outstanding choice for nat'l security advisor - man of genuine intellect, character & ability https://t.co/rYmJm00Xdf

— John McCain (@SenJohnMcCain) February 20, 2017
On this episode of Indivisible, hosts Kai Wright and the Economist's John Prideaux take calls from Trump voters on whether they still have confidence in the President's ability to keep us safe at home -- and abroad. Karen DeYoung, senior national security correspondent for the Washington Post, will discuss the new national security adviser and the leaks coming out of the intelligence community.
Plus, on this President's Day, Harvard historian and New Yorker writer Jill Lepore will talk about President Trump's role in American myth making and how the story of America's founding mission has changed over time.
Do you feel President Trump has a handle on America's national security? #IndivisibleRadio

— WNYC (@WNYC) February 21, 2017
Here are some tweets from this episode:
Indivisible Week 5: The Future of National Security Under Trump