Indivisible
Week 2: President Trump Makes a Supreme Court Pick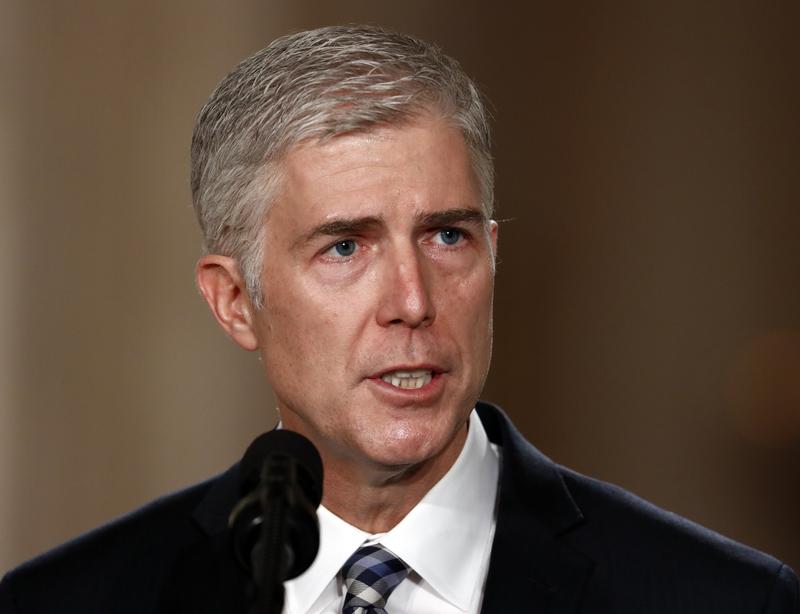 President Trump announces Colorado judge Neil Gorsuch as his choice to fill the vacancy on the Supreme Court left by Antonin Scalia's sudden death last year. The decision is one of the most anticipated moves of the new administration with ramifications that will likely extend well beyond Donald Trump's presidency. Tonight's episode of Indivisible listens in on Trump's big reveal with analysis and audience reaction from across the country.
Getting ready to deliver a VERY IMPORTANT DECISION! 8:00 P.M.

— Donald J. Trump (@realDonaldTrump) February 1, 2017
The announcement also comes as debate continues to intensify over a recent executive order banning travel to the U.S. from seven majority Muslim countries.
We talk to Alberto Gonzales, former United States Attorney General and former Counsel to President George W. Bush. Gonzales is joined by WNYC host Jami Floyd, who is also an attorney, to talk about Trump's choice to succeed Antonin Scalia and what his pick means for the future of the court.  
Trump nominates Neil Gorsuch, 49, a solidly conservative federal appeals court judge with a sterling legal pedigree https://t.co/mOanug3gE5

— NPR (@NPR) February 1, 2017
This episode is hosted by WNYC's Brian Lehrer.
A snapshot of tweets about this episode:
Indivisible Week 2: President Trump Makes a Supreme Court Pick