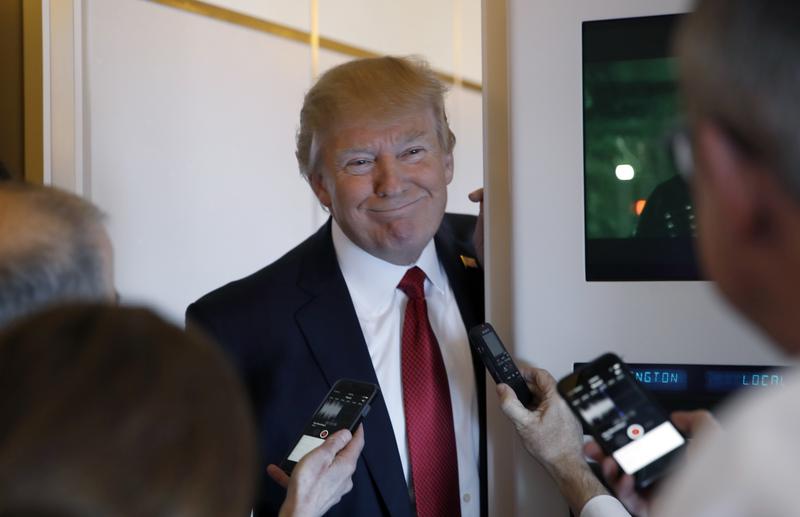 This week President Trump declared that his tenure in office has been the "most successful 13 weeks in the history of the presidency." If he listened to Indivisible this week, he'd know we've only just marked week 11! (Hint hint: call us POTUS!)
Monday's show looked ahead at Trump's meeting with Chinese President Xi Jinping.
Cathy in Illinois explains how she lost her job when her company moved production overseas to Asia.
Host Brian Lehrer marked 75 days of Trump's presidency on Tuesday with a conversation on what norms he's challenged so far in office.
#IndivisibleRadio Trump wants us to pretend the world around us doesn't exist and not only do we not have that luxury, but it's dangerous

— Bradley Stuckey (@_stuckey) April 5, 2017
"I think we're doing ok [in the first 75 days]. I'm on the side of panicking until proven otherwise." -@anamariecox #IndivisibleRadio

— WNYC 🎙 (@WNYC) April 5, 2017
Speaker of the House Paul Ryan joined us Wednesday to answer questions from listeners on topics ranging from health care to tax reform.
Thursday's show touched on the importance of the American Dream and what it means for our democracy and our national identity.
Mike from Vermont thinks the American Dream is about community, not personal values.
And this week we launched a new social experiment with StoryCorps. We're asking listeners to volunteer to interview someone in your life with whom you disagree politically. StoryCorps will help record the interview and preserve it for generations to come.
Here's how to take part: email listen@StoryCorps.org with the subject line "Indivisible Interview." Tell us who you want to talk to, why, and what you want to ask them.
Thanks for tuning in this week. Remember you can listen to Indivisible Monday through Thursday at 8pm ET on WNYC and on over 160 public radio stations across the country. You can also subscribe to the show on iTunes or wherever you get your podcasts.