After Deadly Shooting, Wedge Grows Between de Blasio and Police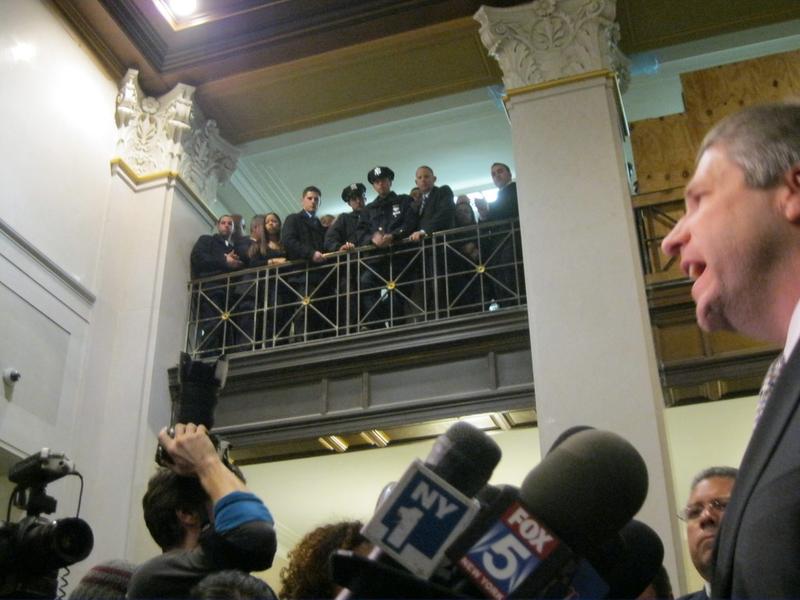 It's a solemn time for New York City police after a man assassinated two officers who were sitting in their marked vehicle in the Bedford-Stuyvesant section of Brooklyn on Saturday afternoon. Officers Wenjian Liu and Rafael Ramos were pronounced dead at Woodhull Hospital, where scores of police lined up to pay their respects.
At the same time, video captured those mourning officers turning their backs to Mayor Bill de Blasio as he arrived at the hospital with Police Commissioner Bill Bratton to meet with the grieving families of the officers and deliver remarks to reporters.
Patrick Lynch, the head of the Police Benevolent Association, also spoke to reporters at the hospital, delivering his most fiery rhetoric against the mayor to date.
"There's blood on many hands tonight," Lynch said. "Those that incited violence on the street under the guise of protest, that tried to tear down what New York City police officers did every day. We tried to warn it must not go on. It cannot be tolerated. That blood on the hands starts on the steps of city hall in the office of the mayor."
WNYC's criminal justice reporter Robert Lewis spoke with host David Furst about the deepening divisions between police and city hall.